The Melbourne cancellations are a study all of their own. In the early 1980s (?, unsure of the publication date) Davies and Linfield published "The Cancellations of Melbourne 1861-1912" through the R.P.S., and this work deals with the duplexes and their coding right through to the types as illustrated in mobbor's post.
There were three distinct styles; pre-Commonwealth includes type 1 (thick arcs) and type 2 (thin arcs), and the Commonwealth (type 3)
The work shows numbers up to 24 for the early Commonwealth period, but I have later examples to 29, including 28. According to Davies and Linfield, the scarcest of the early numbers is type 1b, with only 5 copies known, which has double arcs either side of the numeral. This appears to have only been used for a very short time in January 1900.
From memory, the Melbourne numbers go up to over 100. Somewhere in my mess I think I still have a cache of the damn things.
Here's a few of the different styles;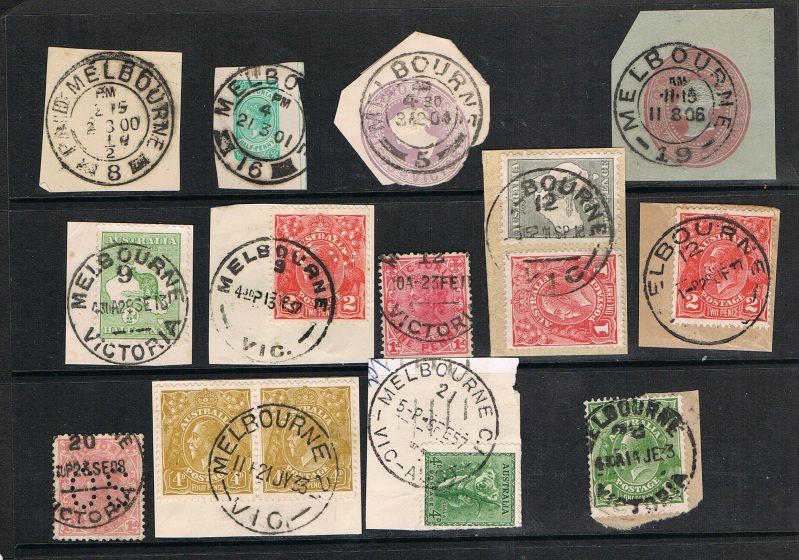 _________________
FORESTS OLD, PASTURES NEW
(An expert is one who knows more and more, about less and less)