josto wrote:
Hi!
Could anyone help me with these cancellations?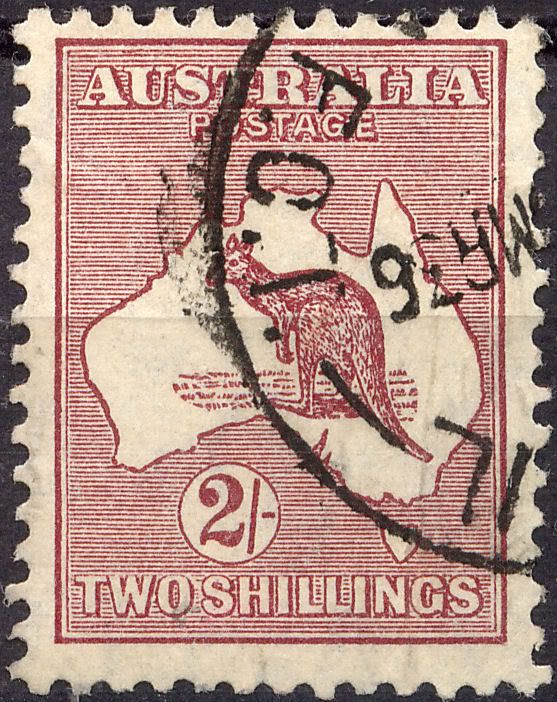 Hope to hear from you all!
Thanks
Hi Josto
Further to my last post I found some cancellation stamps ending with Mail, some with Retail and others with Rail, but no Post Office in the ACT ending with IL.
However, I now think that I was looking at it back to front. I am not an expert on these matters but I will be very surprised if the cancellation is not AIR MAIL - CANBERRA F.C.T. A summary of what I find is now set out.
1. I had a look at my own Australian collection and came across this stamp:
2. It seems that most larger post offices were issued with Air Mail cancellation stamps.
3. From the publication I mentioned in the post above I noted that Canberra Post Office ACT was issued with such a stamp in 1951. The document only recognises metal stamps so it is quite possible that a rubber stamp for FCT was in use in 1936.
4. If we assume that the top half reads AIR MAIL then it follows that the A before F.C.T. is at the end of the name of the Post Office.
5. In 1936 the only Post Offices in FCT ending in A were Tharwa, Manuka and Canberra. Neither of the first two were large centres at that time nor is there any indication that they were issued with such a cancellation stamp. The Canberra Post Office was in the centre of the main business district.
6. The only one of those post offices to have a Type 2C(T) stamp (see image below) was Canberra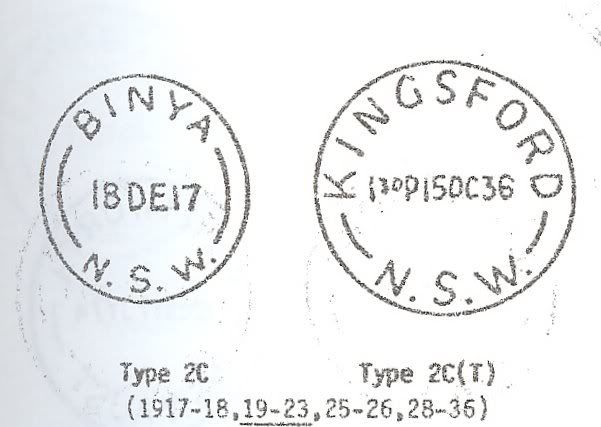 It would be nice if the many experts on this board with a good knowledge of postmarks could indicate if they think my opinion is reasonable.