Thank you again PeterS and all here who got involved into the discussion re KGV shilling 4 Pence.
I t is the 1926 Issue, Perforation 14
Quote:
In my CCCAS catalogue, this is IS # 97, 1926 -28 Small Multiple Watermark Perf 14 Issues and valuated at A$ 1200.00 MUH ( without the error)

Where does your estimate of A$ fit.

The stamp pictured in the catalogoe looks to me the same (picture offset to the left frame) the same as my example!


Here again, front and back, as requested: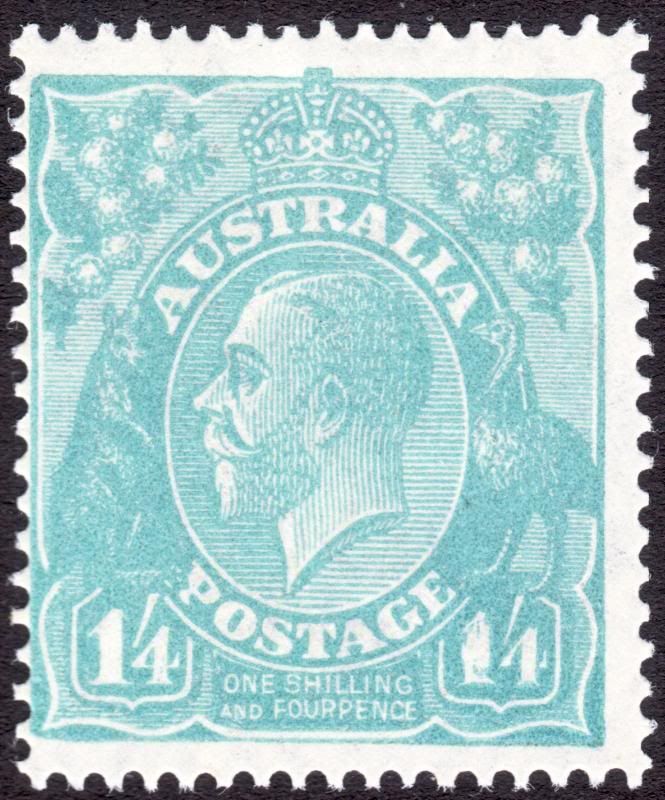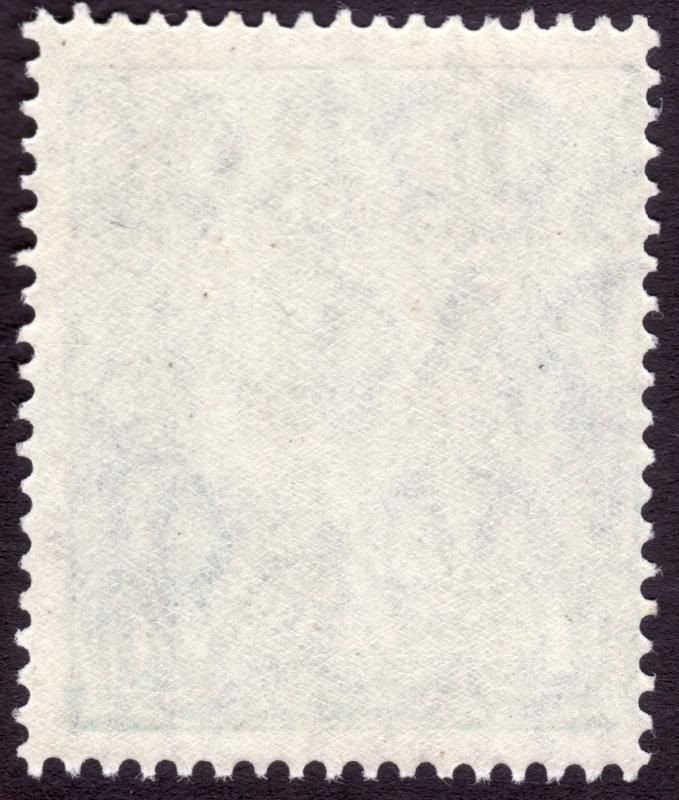 IMHO a superb copy of a fresh front and back stamp with full gum, slightly of-center as pictured in the CCCA 2007
So how much better can you really go, when the catalogue obviously shows the "best available picture" ?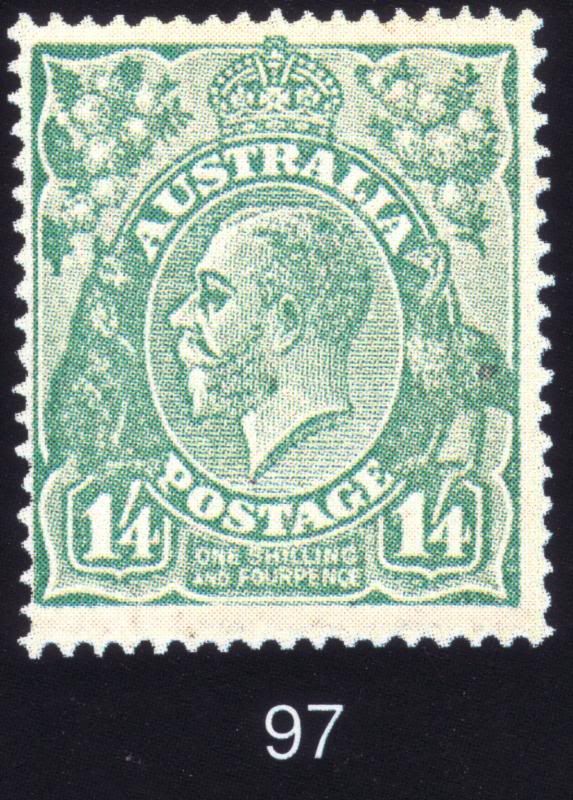 All I really would like to know, in what price bracket this stamp would belong,and yes I am fully aware off "demand and market - price.
As the saying goes, just show me another one!
Again your comments are appreciated!
Cheers
Peter