Libraries certainly do work, refer to article over weekend about library growth in Sydney, Australia
Canada has a booklet of Olympic stamps coming......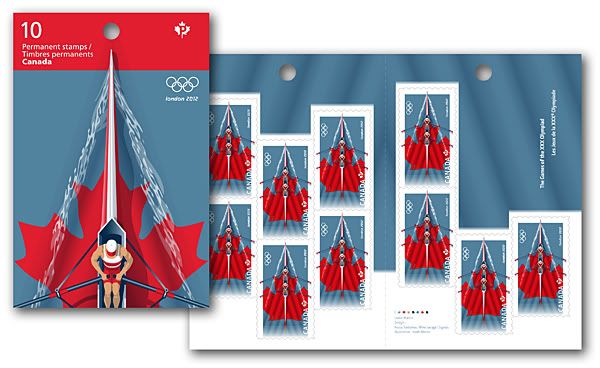 Booklet contains 10 PERMANENT™ self-adhesive stamps
, which are always valued at the current domestic rate.
Issue date:
June 27, 2012
About the stamp
Our London 2012 stamp focuses on the sport of rowing, which became an Olympic event when Paris hosted the Games in 1900.
The stamp features a double scull boat, gliding over a sheet of water. (Just in case you're still brushing up on your rowing terminology, scull means to row with 2 oars, 1 in each hand).
Metallic ink was used to enhance the ripples in the water so it seems to move as light plays across the surface of the stamp.
The bow of the boat appears to be pushing out over the blue edge, making it look like they're rowing across the finish line.
Canada's iconic red Maple Leaf appears underneath the boat. The Maple Leaf always evokes national pride and has been included in Olympic team uniforms since 1912.
John A