Various Canada mostly more recent used on covers.
All from cleaning up my desk
Includes a Titanic single use, a couple with make up low values added, etc, and a couple not shown.
Weight is 100g- so postage in Canada $1.29, US $2.10, and rest of the world is $4.20.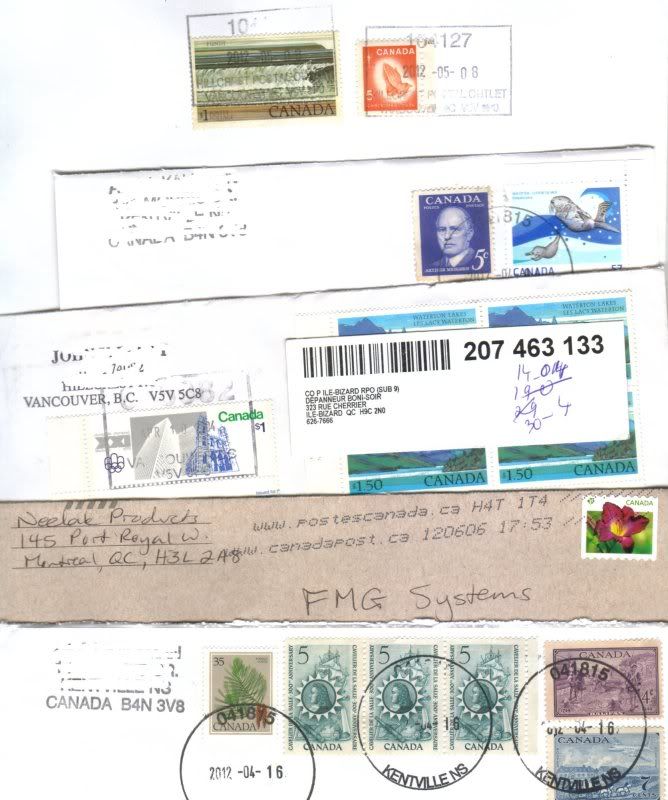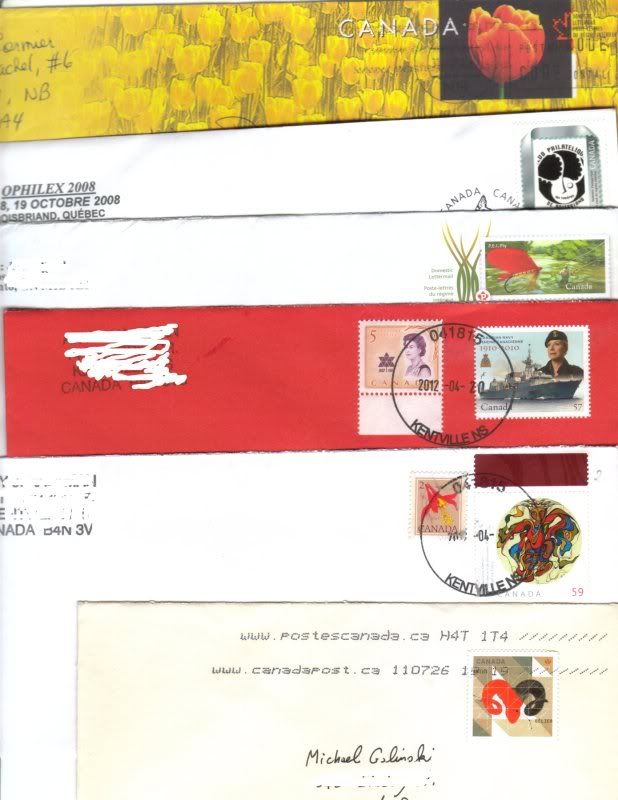 Thanks