We first need to define 'rarity', of course
But taking an arbitrary figure like £100,
Alwar - most
Bamra
Barwani - most
Bhopal - most of the pre-1908 period
Bhor
Bijawar
Bundi - any better items
Bussahir
Charkhari - most
Dhar
Duttia
Faridkot - pre-Convention era
Idar - most
Jammu & Kashmir - just about all the earlies, to about 1878
Jasdan
Jhalawar
Jind - pre-Convention era
Kotah
Las Bela
Morvi - better items
Nandgaon
Nawanagar
Orchha - most
Poonch
Rajasthan - most
Rajkot
Rajpipla
Shahpura
Sirmoor
Soruth - better items
Tonk
Wadhwan
And even the higher values of Cochin, Hyderabad, Jaipur and Travancore etc aren't at all easy to find on cover, and would probably go over £100 in most cases. For instance, Hyderabad SG 46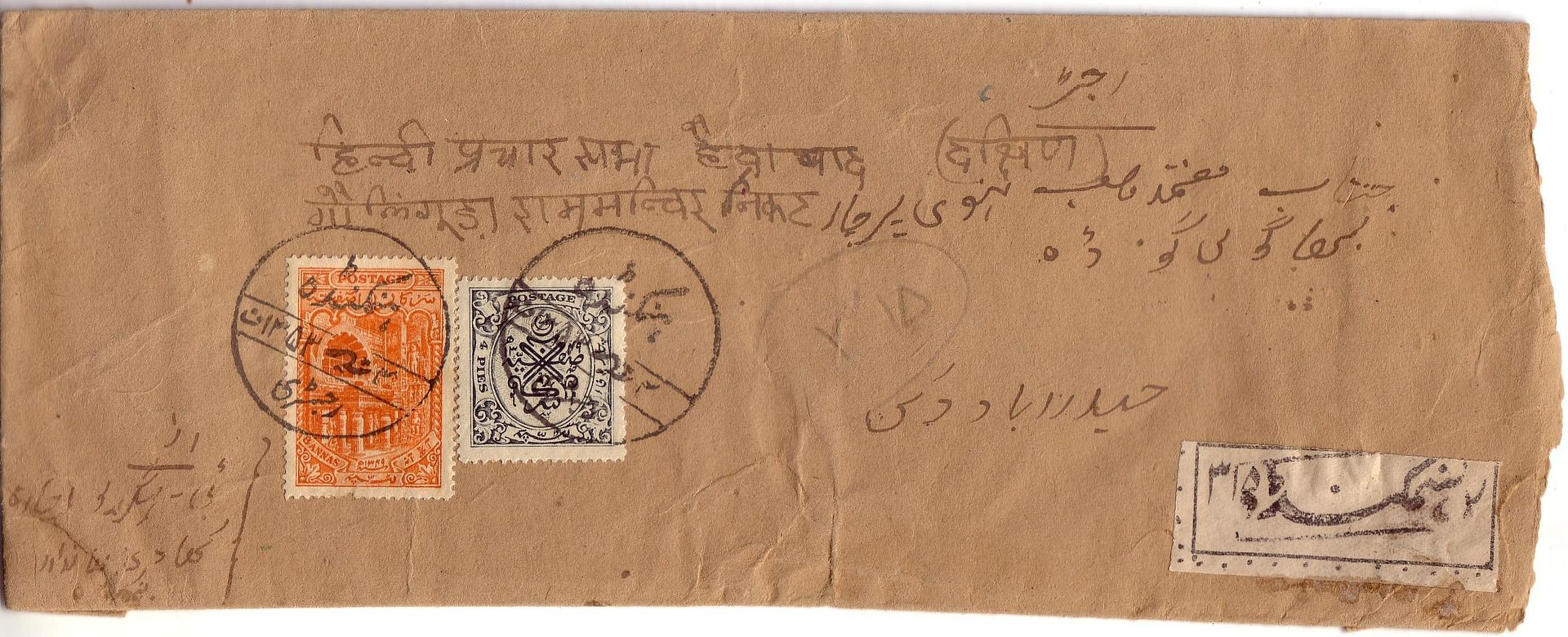 is rated £4 used, or using Gibbons' multiple of 5x for covers, £20. Well, I'll take all the covers of SG 46 you can offer at £20
The same applies to Jaipur. SG 14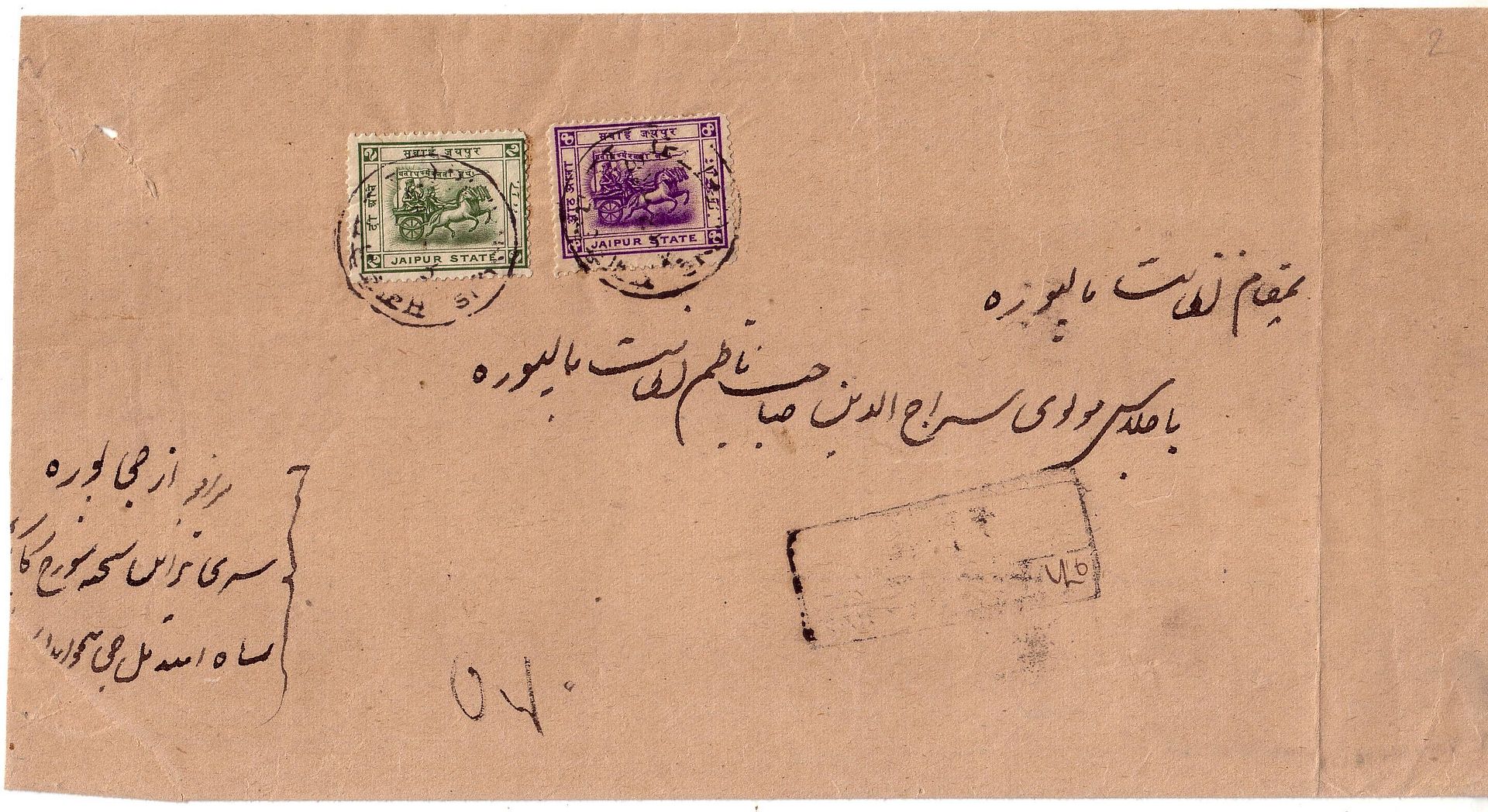 is rated at £2.75 used, or £11 on cover, using Gibbons' multiple of 4x. Send me all your SG 14 covers - I'll gladly pay £15 each for them
Then, how on earth do you value a cover like this from Bhopal

with a copy of SG 19 with 19a?