doug2222usa wrote:
Here's a commercial overprint that raises some questions. It turned up in a collection I just bought. The stamp is SG #442b,
sideways watermark
!
Not only is it mint (hinged), meaning someone filched it from Harrods, but it's overprinted on a coil. Didn't know they did that, and on the face of it, it seems counter-intuitive.
The stamp catalogs more than US $100 as a plain copy, but no idea how to value with a commercial overprint.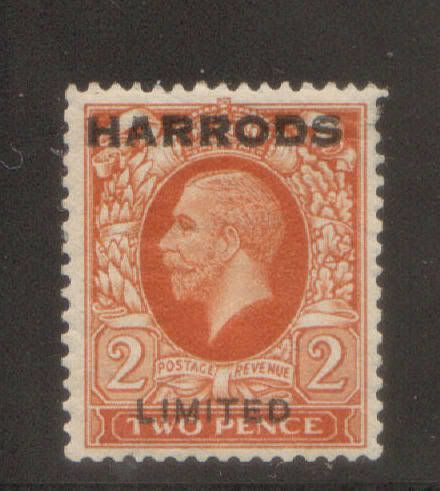 Well, if Harrods used sufficient to warrant a stamp-affixing machine on receipts, or a device that counted how many were used, then the coil would be the best way to get the stamps.
I would think the stamp would still have quite a high value, even in its revenue status.
_________________
Ian Billings
-
Norvic
Philatelics GB stamps info:
http://www.norphil.co.uk
, blog.norphil.co.uk, shop.norphil.co.uk for our e-commerce site and Ian_norvic on twitter