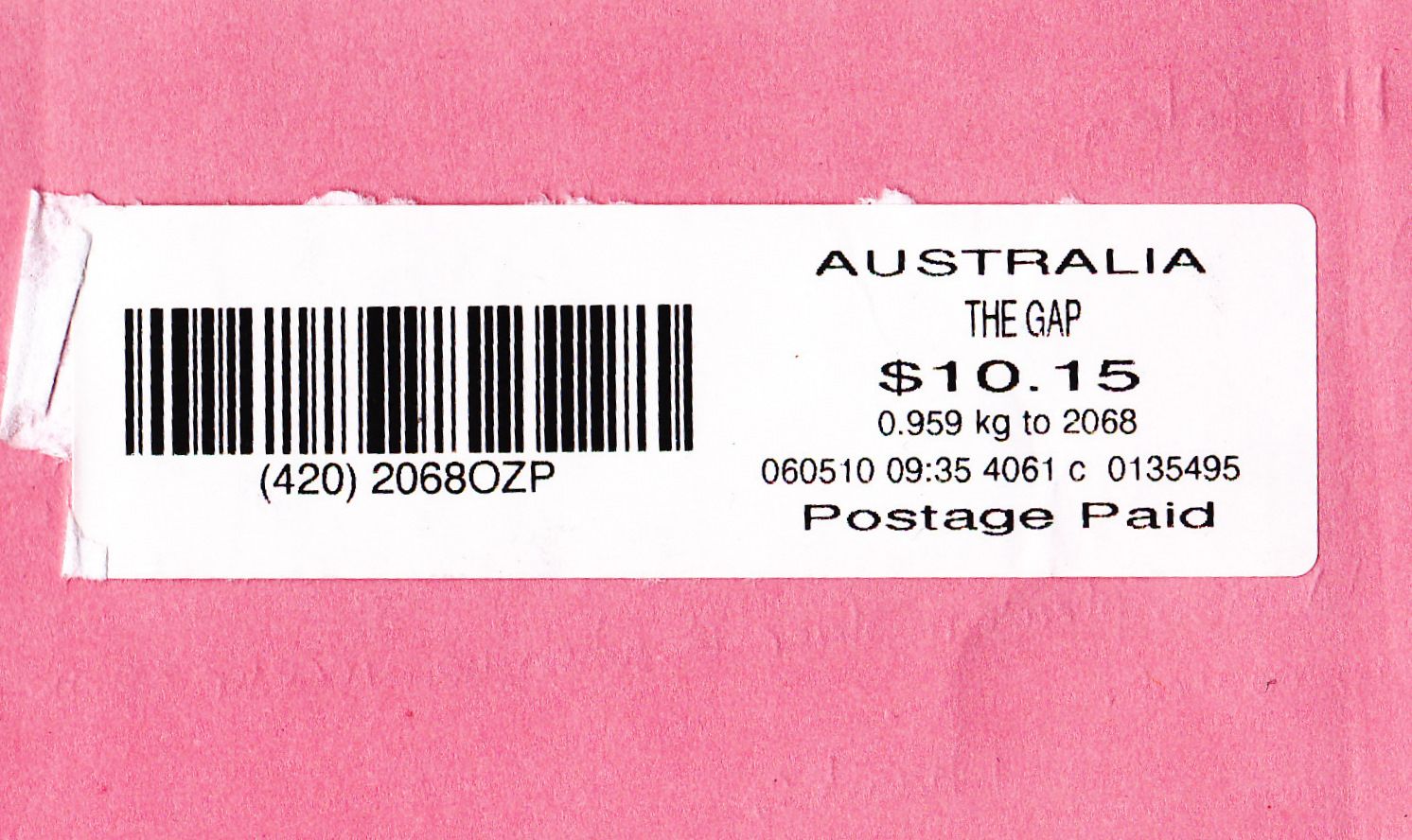 Generous offer
pandadog28
.
Now here is where i am perplexed.
DJM
likes real stamps, nice postally used. Great - yet used a $10.15 worthless frank (above) to me recently on a packet.
pandadog28
collects and revels in collecting postally used Australia Decimal covers, and cheerfully pays $100s each at times for a single cover, and yet to me uses pre-paid Reg'd envelopes I (angrily) toss in the bin.
I just do NOT get it??!!! There is a major disconnect here?
Collect and buy them and pay good money - and
then
use totally worthless junk on your own sendings? It perplexes me.
There would be NO used covers or postal history in 20 years time from 2010 if we
all
did that!
If there is one thing I hope they'll write on my tombstone it will be -
"He battled all his life to get stamp collectors to use useful STAMPS on their mail!"
I think I do more of that than any other dealer on this continent, and hopefully a
little
of it rubs off on others.
For 30 years I have written of this in magazines, and for 3 years have pushed it hard here as well.
Pandadog's
carton left 9am today with 2 of these below under plastic. As will
DJM's
book if he wishes, bear 2 of these.
In both cases they are worth
MORE than $5 each
when you get them. *TOTALLY FREE POSTAGE* to you. Indeed you both make a PROFIT on the parcels!
Tomorrow's Reg'd mail will tell me if
pandadog28
has lifted his game any.
Sorry for the "name and shame" here, but it just struck me as odd that worthless meter franks and pre-paid Reg'd envelopes are still to this day used
among Stampboarders
when mailing things - even from folks who clearly appreciate
real postal used STAMPS!