With the end of the Ranjit Printing Press printings, Barwani becomes a bit bland, I'm afraid.
The
Times of India
Press made nine printings (or settings), although Gibbons telescopes them down into two groups. Still, collecting the later, post-1931, issues is pretty much a matter of ticking off the stamps against the checklist - Gibbons or specialised. It doesn't hold the same interest for me.
There's only one real mystery, or maybe two. For the first printing from the refurbished Ranjitsingh type plates (SG 36A-42A), the
Times of India
used plates composed of four identical clichés from the original plates. For example, the 4 Anna plate consisted of four Cliché 4s from the original plate: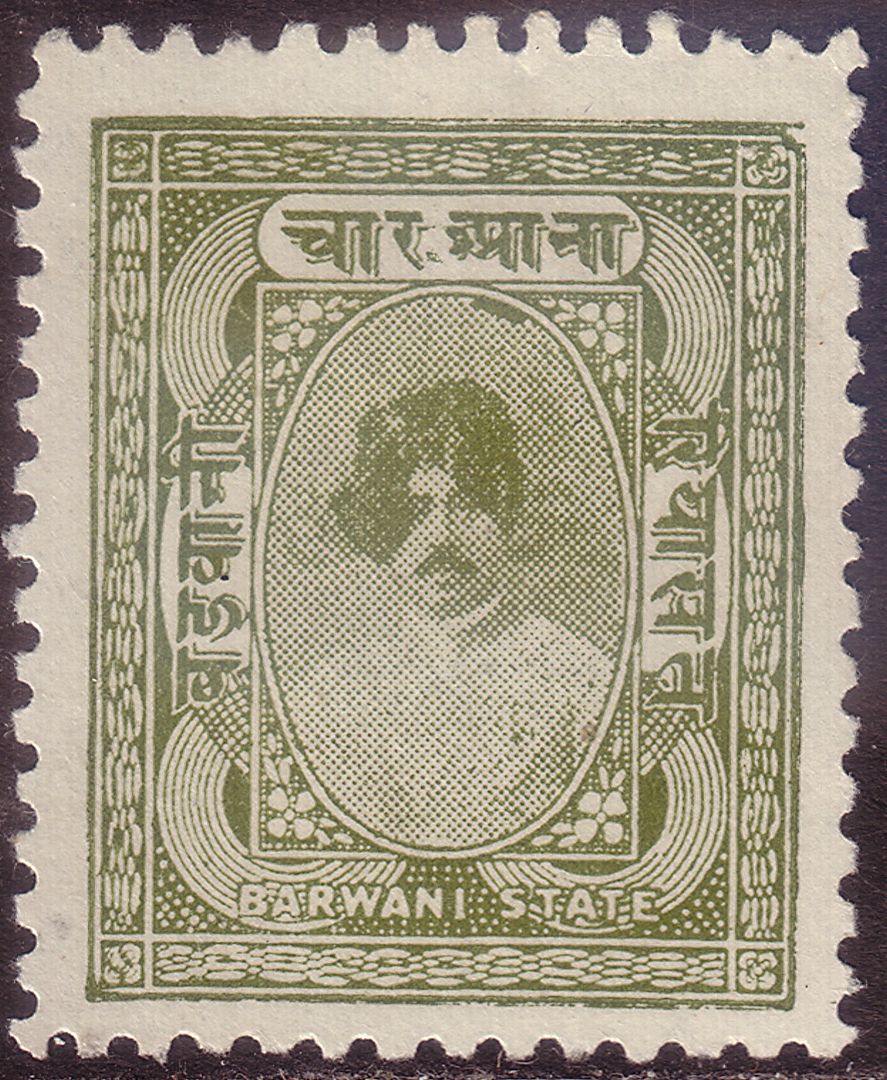 There's never been any explanation for why or how, but for later printings, they used all four of the original clichés. There's also no explanation for SG 43

Why did the printers use the Revenue plate normally printed in red for this printing? Was it a mistake or deliberate?
This hardly compares with the riches of the era before 1932, though
The Barwani authorities reissued the Ranjitsingh type stamps during the reign of his son, Devi Singh, at least in part for the benefit of collectors. However, there isn't the slightest doubt they were also genuinely, commercially used for postage. Here is that SG 42A used from Rajpur village in 1936: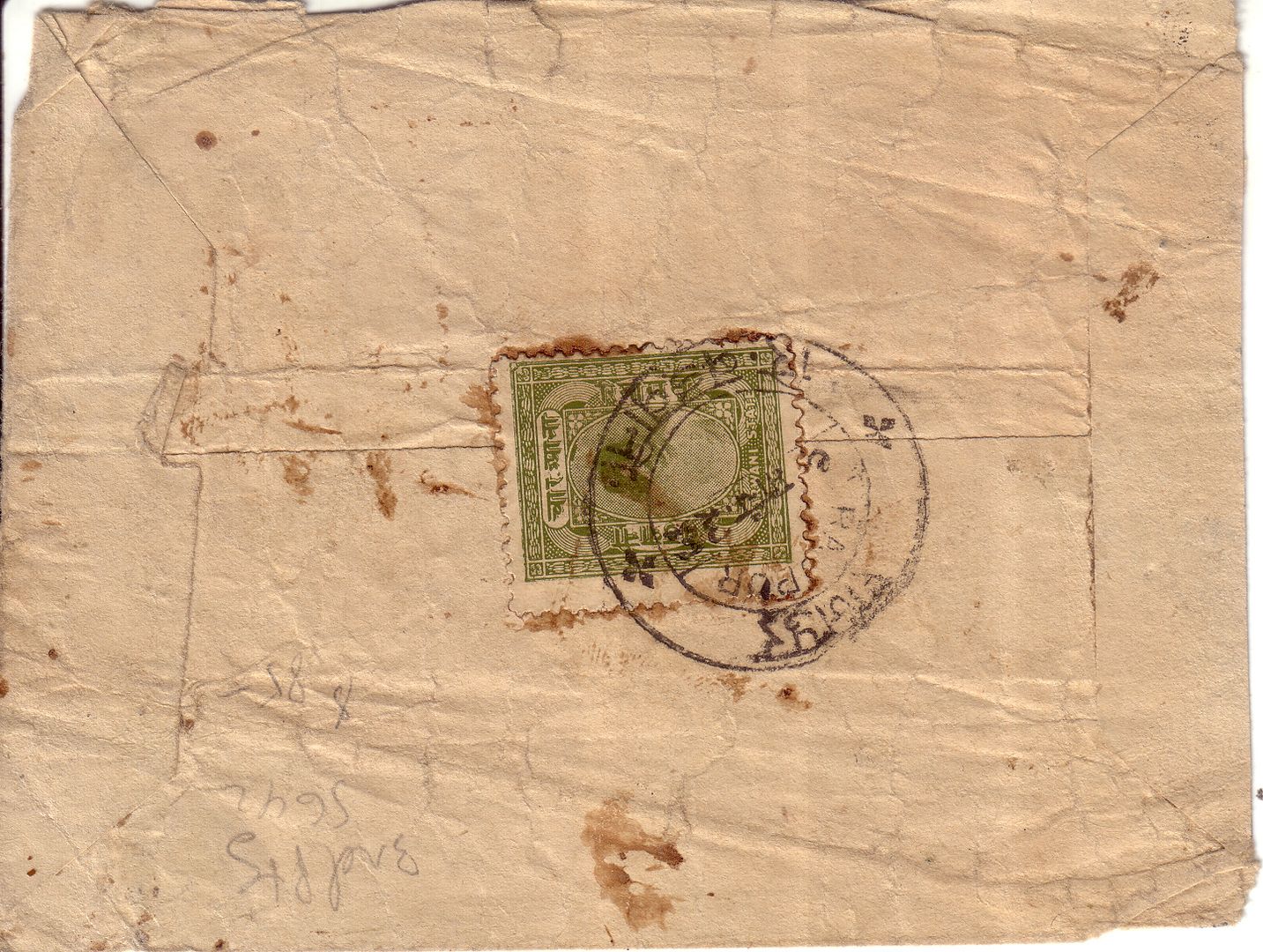 The whole set had a face value of 7Âľ Annas - just a few cents. Not major-league exploitation