In the days of the British Raj, Central India was the mapmaker's nightmare, or dream, perhaps, if he or she was a masochist. The old princely states had odd fragments of land, often no more than a couple of villages, scattered all over the place, within the territories of other states.
Sundarsi district was a classic example: three states controlled scattered villages within this tiny enclave, Dhar, Gwalior and Indore (Holkar). This postcard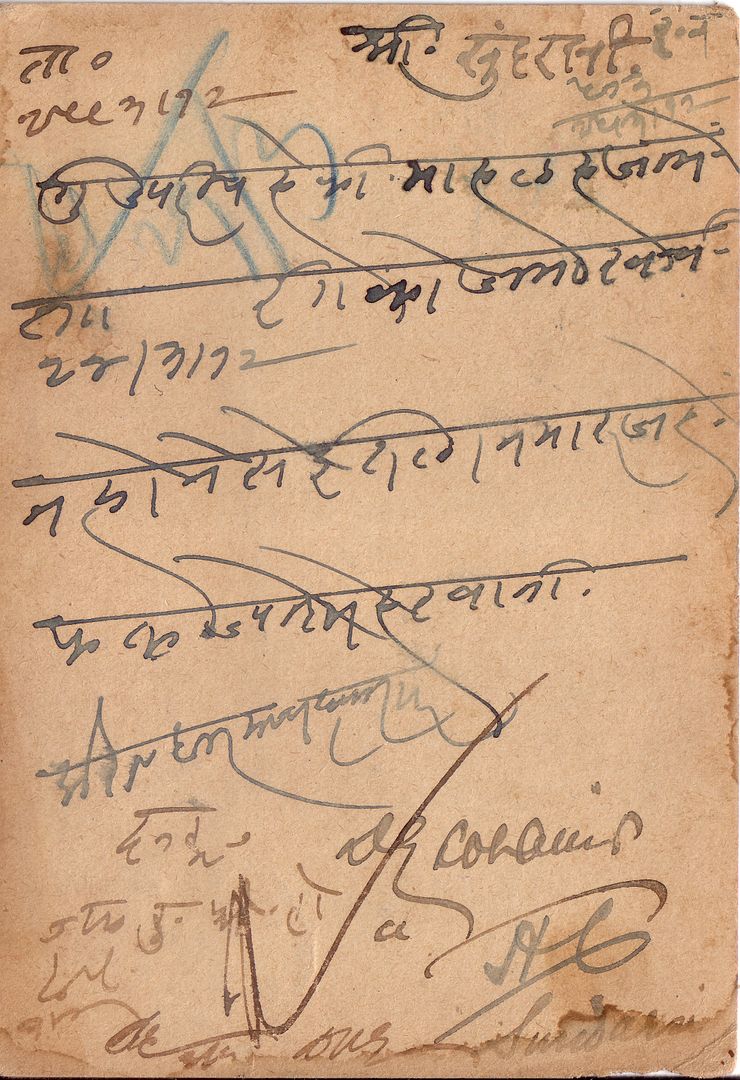 was sent by a State government official of Indore in Sundarsi, using an Indore State postal stationery card. However, apparently there was no Indore State post office handy, so the card was posted at a British Indian post office in Dhar State territory, and conveyed without being taxed by the Indian post office to Indore.