Tuesday July 10th 1962
On this day in 1962, AT&T's Telstar, the world's first commercial communications satellite, was launched into orbit from Cape Canaveral at 3:35 a.m. local time, and activated that night. The first image transmitted between continents was a black and white photo of the American flag sent from the U.S. transmitter at Andover, Maine, to Pleumeur-Bodou in France.
Meanwhile in Melbourne, one of the spans in the Kings Bridge collapsed after a 45 ton vehicle passed over it, only 15 months after the multi-lane highway bridge's opening on April 12, 1961. The collapse occurred immediately after the driver of the vehicle had passed over the span, and nobody was hurt.
Let's start today with a series of first day covers from some Spanish colonies courtesy of member Aethelwulf - Fernando Poo, Rio Muni and Spanish Sahara: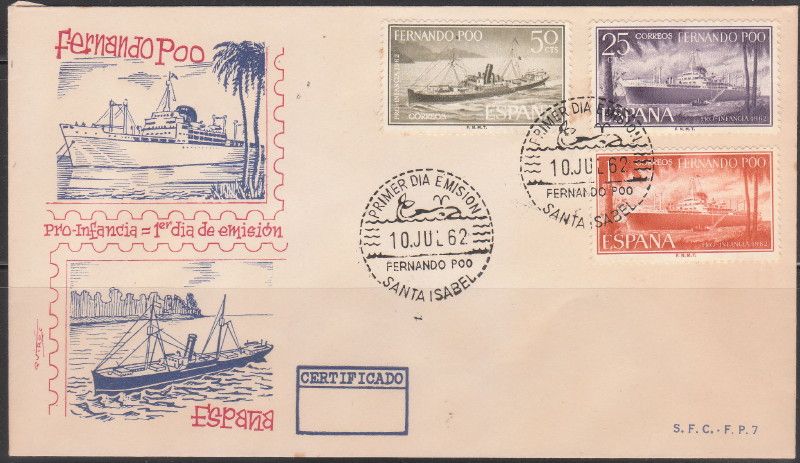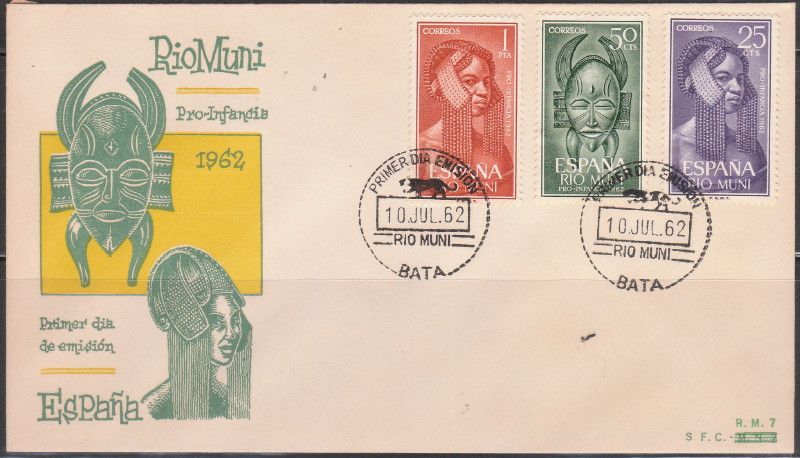 Here's another version of the Spanish Sahara cover:
and a commercial ('though probably philatelic) use from the same country: