Trent wrote:

Looks real since the postmark is over the part of the stamp where the roo should be ... can't see how you could remove one and not the other.
Sigh.
Sperati did just that for
every
one of his fakes.
I sold this below ex Gray .. do you think it was originally RED and BLACK? ..
no
it was a used ½d GREEN, and this cancel was
always
there, despite Sperati bleaching the living daylights out of it.
The Sydney cancel on the 1d roo above clearly appears to have been noticeably faded by bleach etc, (the SYD is now mid grey and not black) but
not
the Sperati.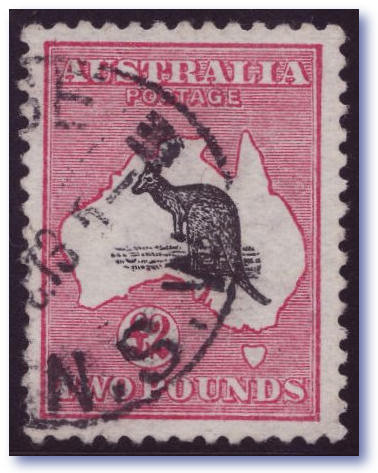 This fake on offer right now below was made the same way .. make a simple steel plate of the image, and bingo an alleged (but fake) "double print"