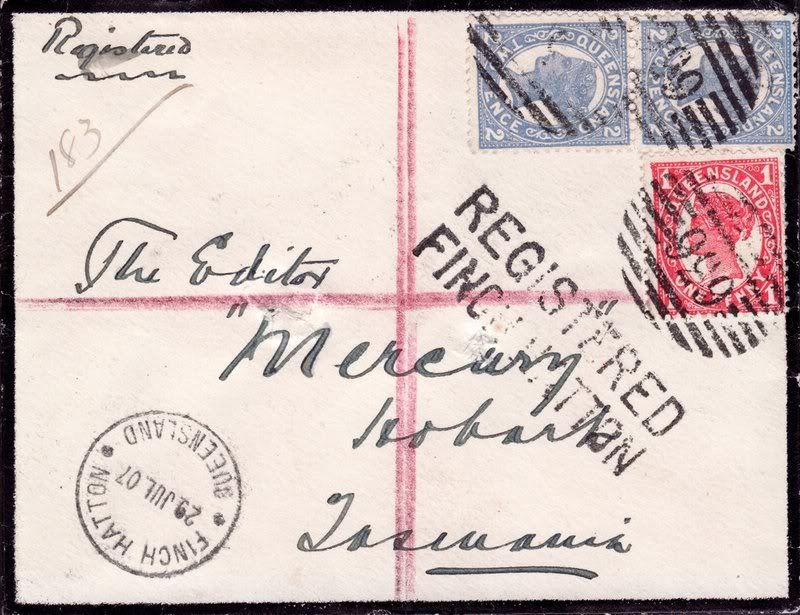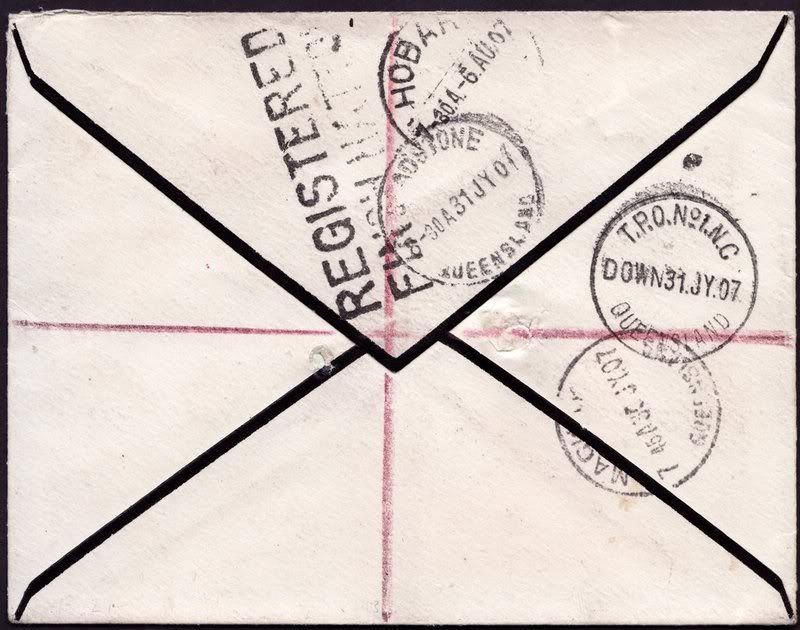 Here is the nicest looking 'eye appeal" one I've owned for a while.
It has the "works".
Clean and fresh with no toning or foxing whatever. 1904 to Hobart in the
COMMONWEALTH
period. The attraction of being a black edged "Mourning" envelope adds to the visual appeal.
Sharp tying strokes of the
numeral 636
- a rare postmark rated
RRRR
. (3 strikes here!) And a strong 2 line tying Registered handstamps of "REGISTERED/FINCH HATTON" and the cds as well - a crisp "Finch Hatton 29 Jul - 07".
An array of handstamps on the reverse including yet another of the scarce "REGISTERED/FINCH HATTON". Gladstone and Mackay transits. Hobart arrival. nice TPO cancel - "T.P.O. No. 1 I.N.Cc - DOWN 31 JY - 07"
Had a pencil note with lot
"Macray Auctions Lot 737 27/9/88 $343"
- which I presume was the Auction cost 20 years back? Anyone have some old Macray cats to check on that?
.