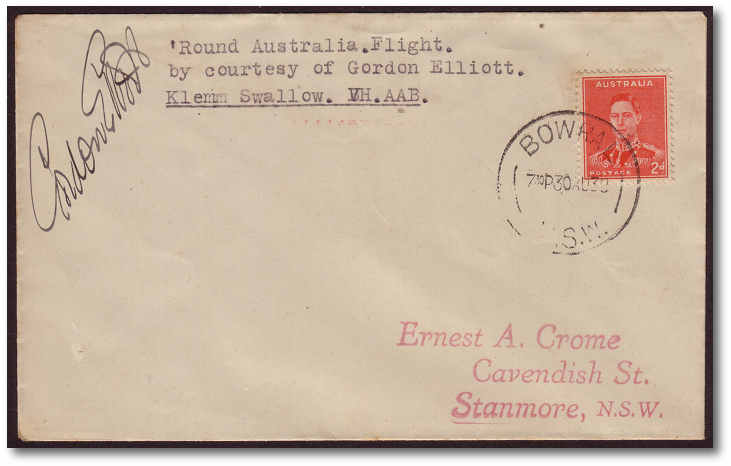 This one I was in awe of, when I loaded it up on my rarity page recently.
Imagine what airports were like in these places pre-WW2!
--------------------
Australia 1939 Round Australia flight:
The Gordon Elliot flight where only TWELVE covers were carried - as confirmed in Eustis. A superb looking fresh example as you can see, and signed by the pilot.
On reverse he has written the entire route and dates in pencil showing the 27 stops!
Remote stops like Avon Downs, Newcastle Waters, Broome, Ceduna and Nhill in a tiny plane must have been an adventure in this pre-war flight. You may wait a generation to see another example offered. Eustis 879c. $A250