Picasion will create a very long, computer generated name... no good at all.
So... with my mouse pointer over the Picasion screen, on the animated GIF it created, I selected the right mouse button browser function "Save As" and I get this file name dialog asking me what to call the file when it is saved on my hard drive.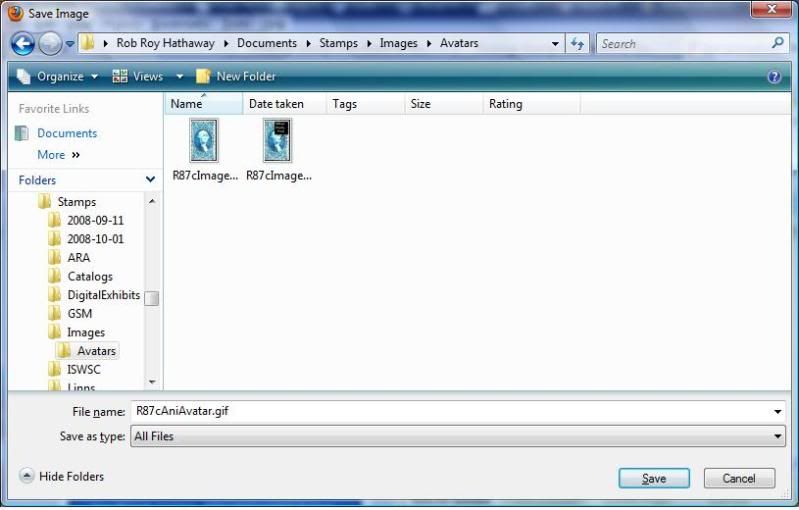 I typed over the long name Picasion provided and called the file R87cAniAvatar.gif and then I click on "Save"
All done. I now have the new Avatar on my hard drive.
One last check.
I select the new file with a right button click and select "Properties"
I want Windows to tell me how big the file is.... here is a screen shot.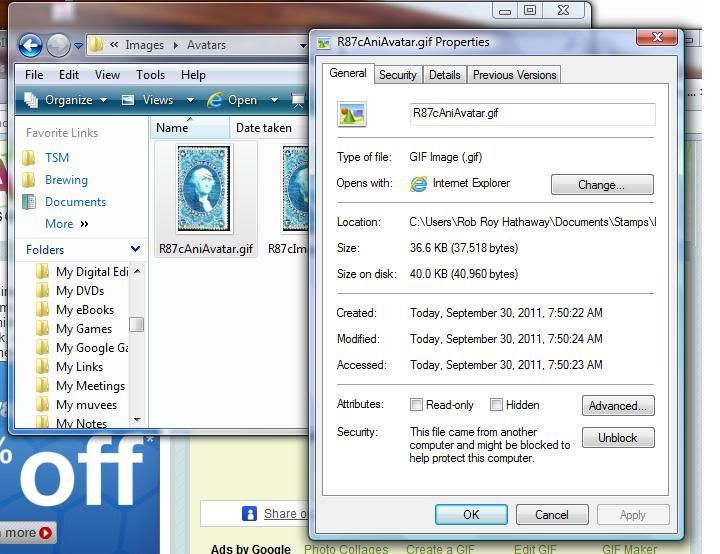 Excellent... the file is only 36.6 KB. That's half the size of my current Avatar. Don't want to slow down Stampboards!
And just for good measure, here is the Animated Gif as shown after upload to Photobucket.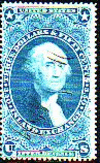 I hope that is detailed enough. I suppose I can step through the Windows paint process also... but what you do there is highly dependent on the specific project... you might not want to just add a cartoon text bubble.
Birder... you specifically would want to "Crop" just the image of Queen Victoria and save it as a new file... so that the head alone is in the file, and no frame.
Then you would "Rotate" that third temporary image 180-degrees... to make it upside down.
Or you could "Flip" instead of rotate to make it duplicate what you are doing now... although Windows Paint won't do that... I'd have to go with MS Publisher to accomplish that.... or some other editor.
Or you could have Vickie put on sunglasses or pick her nose.... but that WOULD require more frames and more talent than I have.
You would then copy and paste the upside down, flipped, or nose picking head only over the top of the head in your second frame image and save that to become your second frame.
I'm off to my user control panel to update... then on to the What's your Avatar thread!