This is not speculation says seller hitlerandgandhi
Starting Bid : app. US$ 223,507 for a single lot of 500 sheets
http://cgi.ebay.in/RAJ-KUMAR-SHUKLA-500 ... 3cb23d3e81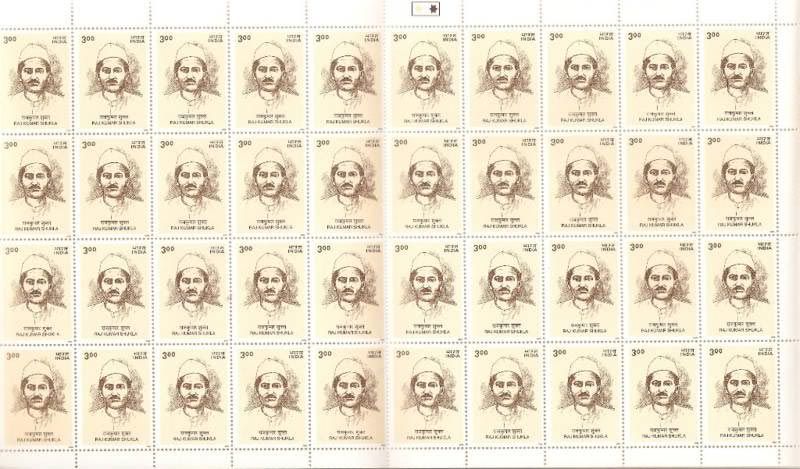 Description
Total Sheets :2500
Total Stamps :1 lac
Approx :FDC -10000
Iam offering 500 sheets (20000 stamps )
(If u say this is speculation .....then u are WRONG )
No Speculation ,This is the result of INVESTMENT only.
Yes ,500 Sheets ...Iam offering at Rs.1 crore only.
(Rs.10000000 )
Yes ,in one Shot 500 sheets.
Once in life time opportunity.
If anybody in India can offer 500 sheets at this price...I will Buy -101%
I know in Retail 1 Sheet price is of Rs.25000-30000
(My Projection of Per sheet by Feb 2011 is Rs40000+ )
In Next 2 YEAR.....Price may cross 60000+
In Next 5 Year ...per sheet price may cross Rs.1 lac /per sheet
Do u know ?
In India ........at Present 25000 collectors
It means 25000 stamps gone forever !!
Many Collectors might be having 1-2 sheets
Many Dealers in India are having 10-50-100 sheets
10000 FDC means.....25k Stamps +10k Stamps :35000 stamps gone out of 1 lac stamps
Iam offering 20k stamps means Total :55000 stamps
so just 45k stamps in MARKET !!
Only 45000 stamps.
I think SKY will be Limit for this stock.My calculation says in in next 5 years...per sheet will cross Rs.1 lac or more
(Iam not saying u Buy 500 sheets from me )
(If u are getting 500 sheets.....I will buy at above price )
Think and Act !