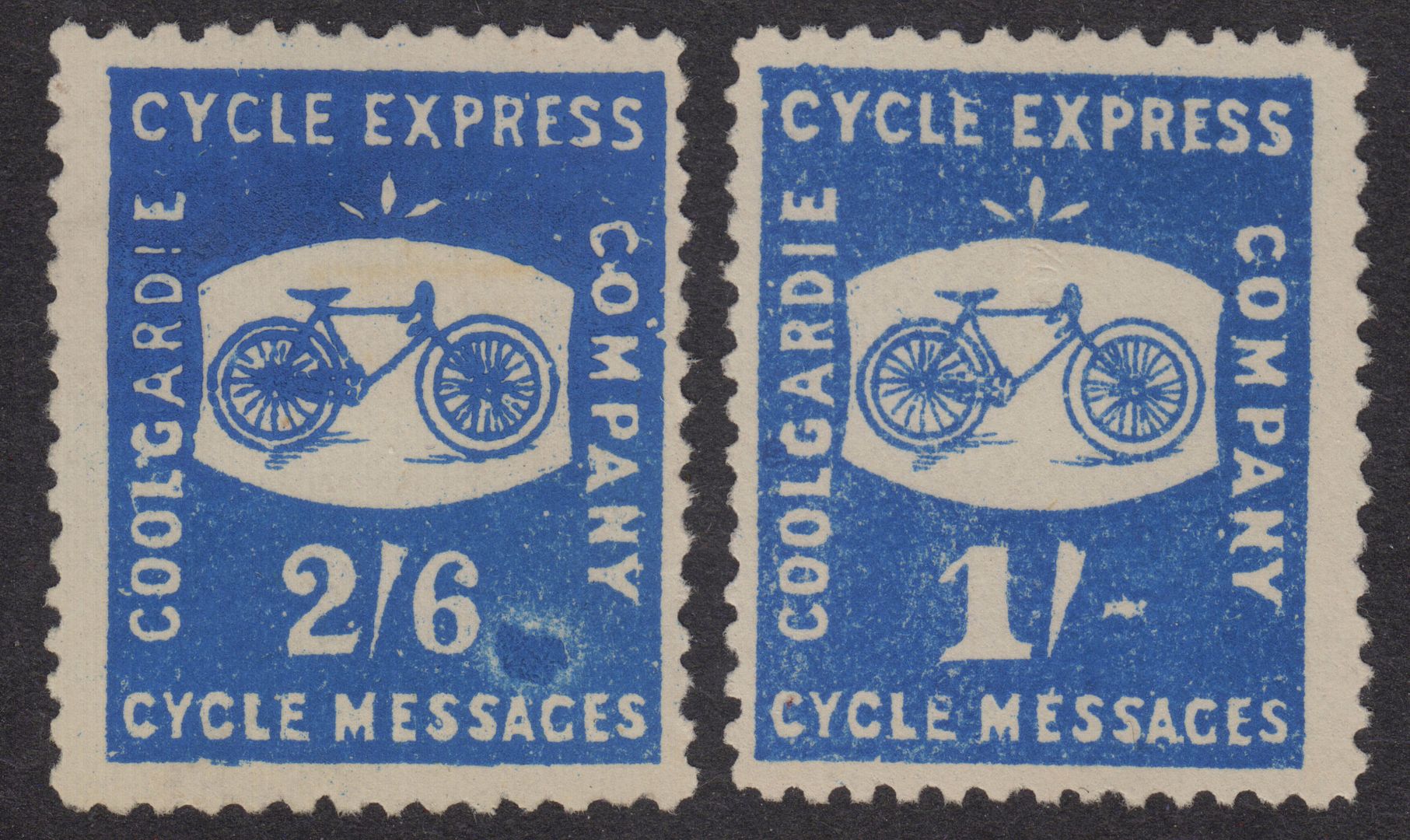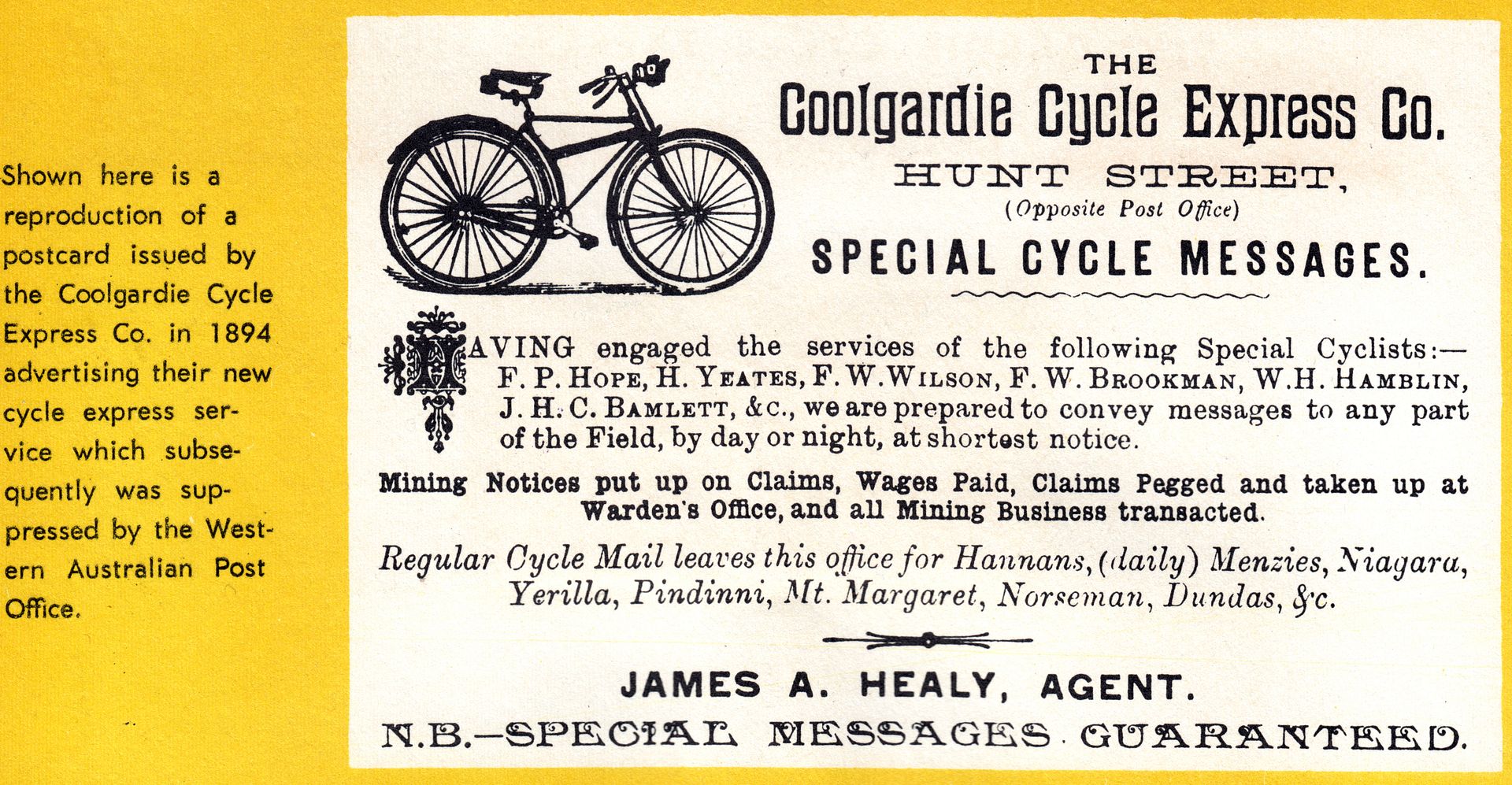 Adding this nice pair to my Rarity Page this week.
1896 Coolgardie Cycle Express Company local Post WA Goldfields: Prices for these are soaring in recent years, with the vast prosperity over in WA, and the large number of new collectors globally for top end Goldfield related material.
These were produced for use on the rich Kalgoorlie Goldfields, and were used thus until the WA PO closed the service down. Reports a few years after their issue state 500 sets were printed, and of those, only 130 sets were unsold.
A rough condition and foxed used pair (shown above) was invoiced for
$A2,530
on August 27, 2011 at auction -
http://tinyurl.com/CoolGar
- lot 222 Phoenix. A decade ago it would not have got 10% of that level.
These were crudely printed by Lithography on essentially coarse blotting paper by "The Coolgardie Miner" newspaper office. Near all I've seen are thinned/creased/toned, and with horrible perfs and centering.
These are clean and flat and fresh with deep colour. 2/6d has a nice ink blob flaw next to value. They come complete with the also scarce 1964 Reprint pair on the special postcard - photos of that above.