1kg + Modern Australia Kiloware on Paper
Over 1kg of stamps on paper in a bag - majority are from recent years. Many 1000's of stamps here. Includes a bag with a few hundred off paper too.
Tonnes of the modern 55c and 60c issues, and a few stamps from earlier years, the odd higher and lower values and a few Christmas stamps.
Really nice, colourful mixture here to sort through – Majority is on close clipped, single paper which means more stamps and less waste.
Individual sets and small lots of modern kiloware always sell well on eBay etc, as fewer and fewer businesses are sending mail - or using stamps.
The way this lot has been mixed up over a few years is GREAT - unlike most modern lots where there is 2000 each of 5 different stamps, this contains a decent selection of issues.
Decent
mixture
of defins & commems, and you won't find 3000 2003 Wildlife Defins in this lot.
The scan shows a few random handfuls of the mixture spread out over the scanner.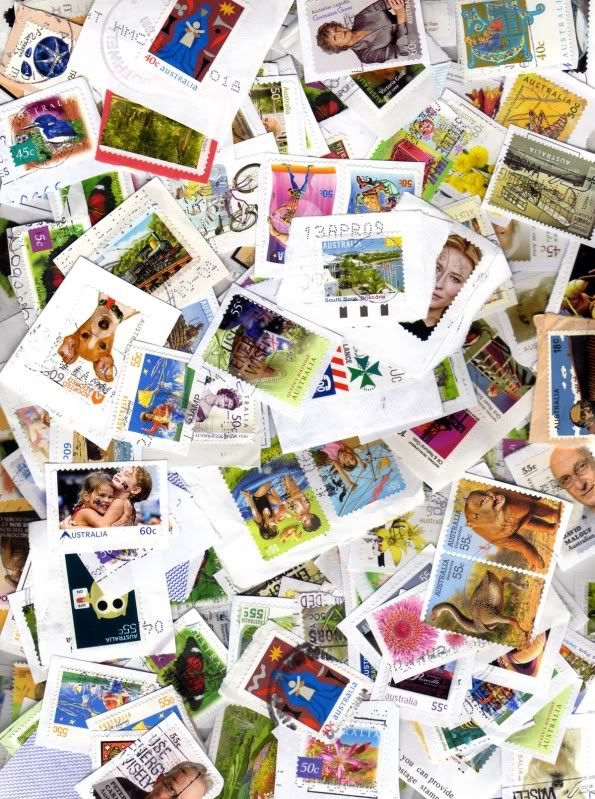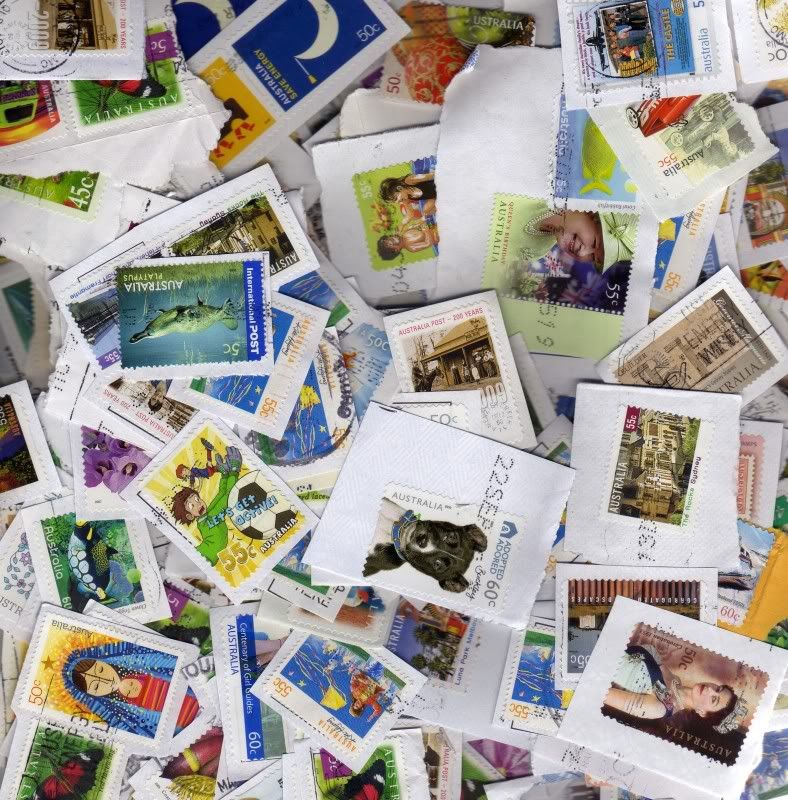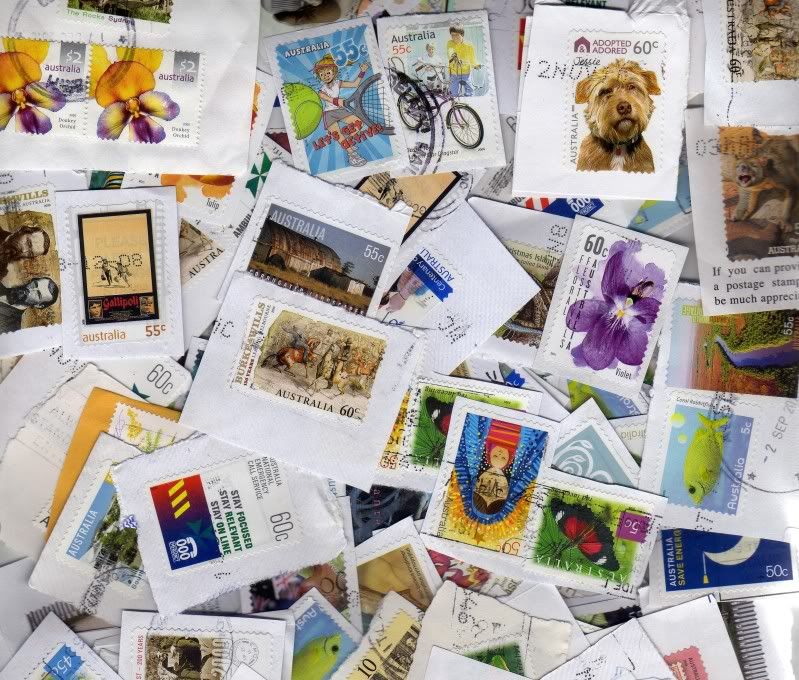 Price is $A30 + Post. Represents good value for someone at this price!


We use REAL stamps to post orders.

Overseas buyers please contact me for postage quote BEFORE buying these, so you are aware of total cost upfront.

Payment from within Australia by Bank Deposit, Cheque or Money Order.

Any questions – Please email me.