2010 $1 Sydney Cove Medallion 1oz Silver Proof & Wedgwood Plate Collection - $50 under issue price.
Taking us back to the earliest days of colonial Australia, this stunning new release from the Perth Mint forms an inspiring tribute to Australia's very first medallic issue – the Sydney Cove Medallion. Comprising a superbly struck High Relief Silver Proof, united with a genuine Wedgwood plate, this exquisite, prestigious, historic presentation is sure to capture the imagination of collector and non-collector alike.

As detailed in the column at left, the Sydney Cove Medallion was created by the 'Father of English Potters', Josiah Wedgwood in 1789 – just a year after the First Fleet arrived on Australian shores.

A breathtaking piece of 18th century art, the Sydney Cove Medallion is acknowledged as a crucial Australian artefact, underpinned by immense historical significance. A fitting tribute to this original piece of colonial history, the glorious neo-classical design of Wedgwood's exceptional creation has been enshrined upon an Australian legal tender coin by the Perth Mint – struck to stunning High Relief quality!

A massive 50% thicker than a normal 1oz silver coin, this dramatic .999 fine silver masterpiece is defined by the extraordinary depth and detail in the design. Struck on concave surfaces to make certain that the optimum flow of pure silver is achieved by the strike of the die, the Perth Mint has gone to great lengths to capture the tremendous beauty and sharp detail of the Sydney Cove Medallion's design.

That the skilled craftsmen at the Mint have been successful in pursuit of that goal is evident from a single glance at this spellbinding $1 coin.

An original and inspiring complement to this flawlessly struck High Relief precious metal Proof, emphasising the outstanding collector value of the presentation, each set also includes a genuine, original, limited edition Wedgwood fine bone china plate – bearing the same design as the original Sydney Cove Medallion!

Also bearing the lines from Erasmus Darwin's poem, The Visit of Hope to Sydney Cove (written by Darwin at the behest of Wedgwood to accompany the original medallion), the edge of this magnificent, imposing 200mm collector plate has been finished in real platinum!

A prestigious, historic addition to any collection, housed within a large, stylish gift-box presentation pack, the 2010 Sydney Cove Medallion 1oz Silver Proof & Wedgwood Plate Collection represents an unusual opportunity for the collector to experience Australia's earliest colonial heritage.
Issue price $199.99 - save $50! Suerpn is new large box - 28 x 45 cm
Historic Houses Trust gift shop
http://shop.hht.net.au/Home/Catalogue?productid=feb1177719f4b5a4
Downies
http://www.downies.com/australia/store/product.asp?id=4822
Coin club of Australia
http://www.coinclub.com.au/products/2010-Sydney-Cove-Medallion-1oz-Silver-Proof-Coin-and-Wedgwood-Plate-Set.html
$A150 plus post
=========
NOTE: - Most parcels leaving me this month will have these GEMS as part of the franking! SG Cat £9 each USED!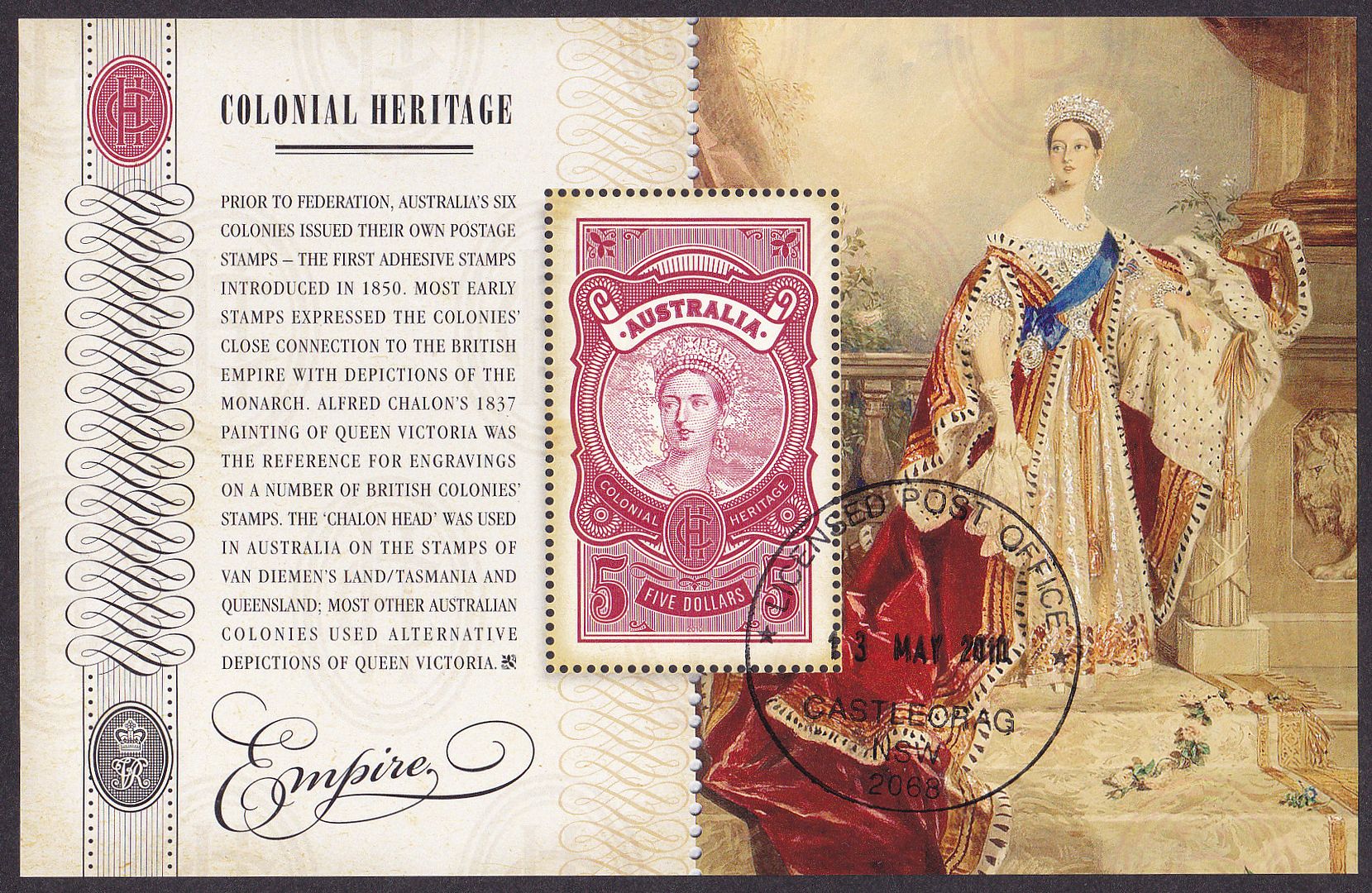 Remember, adding another lot of
mine
(posted by either
Admin
or
GlenStephens
or
Global Administrator
, or
ozstamps
) - here (or on my website) for sale in general
adds ZERO
to your shipping cost, so have a good look at what is on offer here in case something else appeals:
http://www.stampboards.com/viewforum.php?f=27
All payment details are on -
http://www.glenstephens.com/payment.html
Call it "Wedgewood - Stock 374GY"- please order via SECURE site:
https://www.glenstephens.com/order.html
For overseas members, to find out the approx cost in YOUR currency, click here -
http://www.xe.com
MONEY BACK GUARANTEE
- don't like it - mail it back within 48 hours of receiving it. No-one ever has yet.
- and "lay-by/layaway" is always possible - email me with any queries to glen [at] glenstephens.com -
OR "trade-ins"

always possible!
If you have a pile of surplus stuff I may well be happy to offset that against this item - see
http://www.glenstephens.com/buying.html
As most know - I do NO fairs or shows, have NO shop, and do NOT bother with ebay or other auctions. I buy endless bulk lots from Estates, and distress sales etc, in this massive city, and offer it here at NETT prices for fast turnover. NO "20% Buyer Fees" to add to
my
prices, as in auction!
And many similar mouth-watering NETT price offers are being loaded weekly onto -
http://www.glenstephens.com/rarity.html
and
http://www.glenstephens.com/specials.html
All stampboard lots under $A200 are mailed Unreg'd, as reported delivery problems are near nil. If Reg'd is required,
STATE that on order form
– cost is extra $A4 local, and minimum $A13 extra foreign. 'All risk' Insurance is always possible if required, at $A2 per $100 covered - again it
must
be specified on order form.
As per stampboard convention - this lot is offered exclusively to board members - and on no other sales venue.
For members who make a BANK TRANSFER payment you

WILL

generally get your goods faster, as it saves me some hassle - but you MUST email me the confirmation number etc - many "forget"!