On offer is a set of First day covers from 1989-1994 containing booklet panes from Prestige Stamp Books issued during that period.
These covers currently retail at over £20. Asking price is £GB 10 + postage
All are in good condition. Note that pictures have addresses erased to protect the innocent ie me!
SCOTS CONNECTION 1989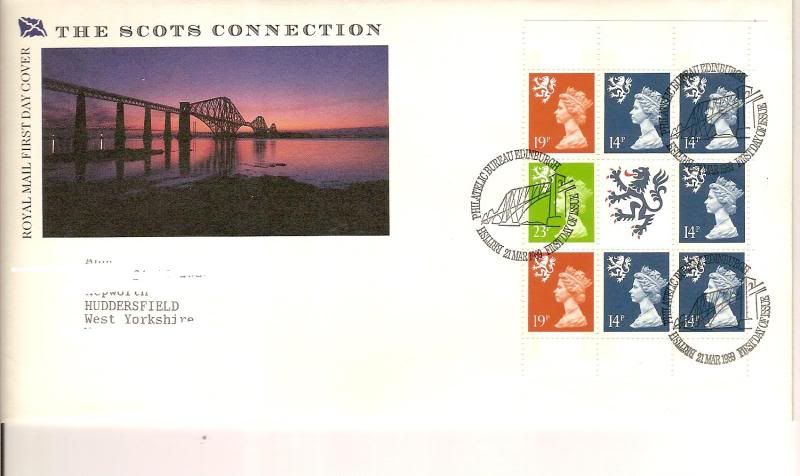 LONDON LIFE 1990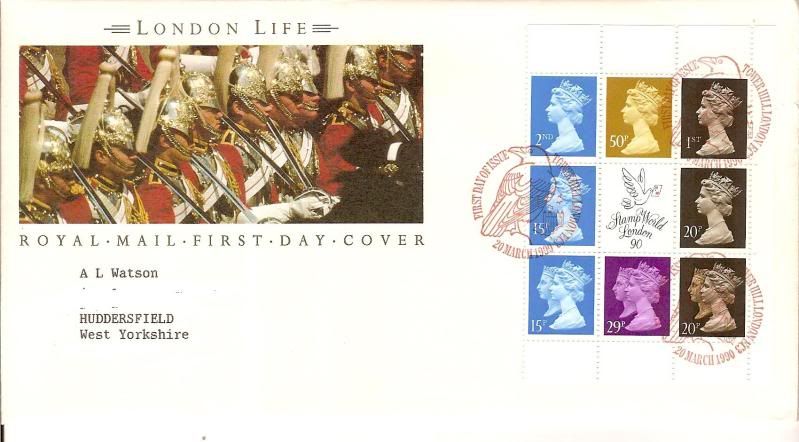 ALIAS AGATHA CHRISTIE 1991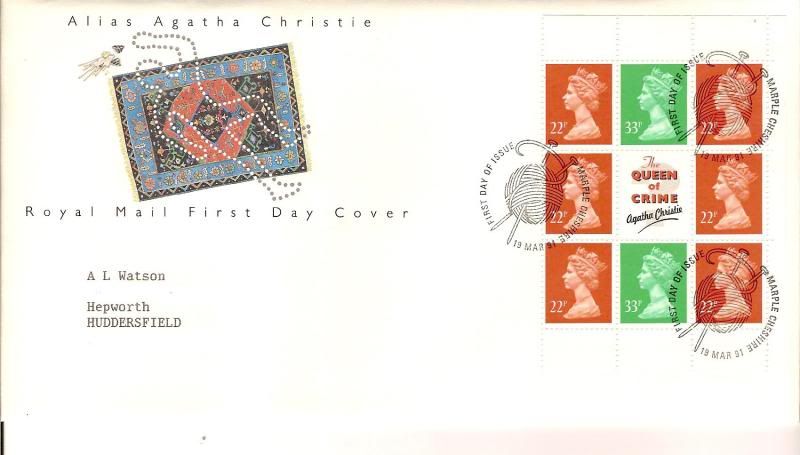 WALES 1992
TOLKIEN 1992
BEATRIX POTTER 1993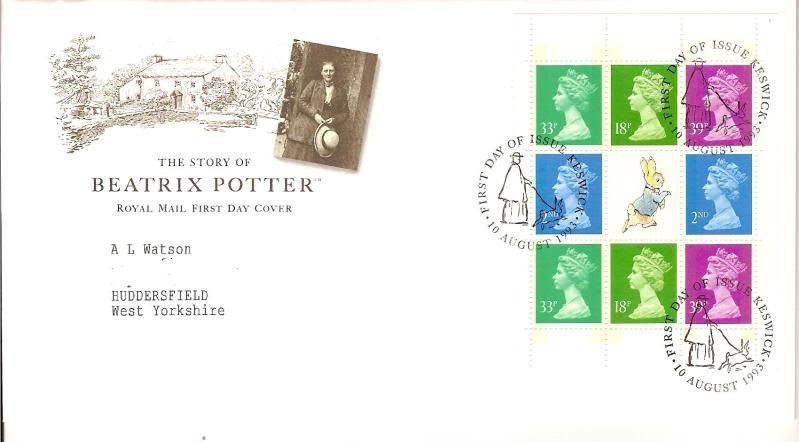 BEATRIX POTTER (PETER RABBIT STAMPS) 1993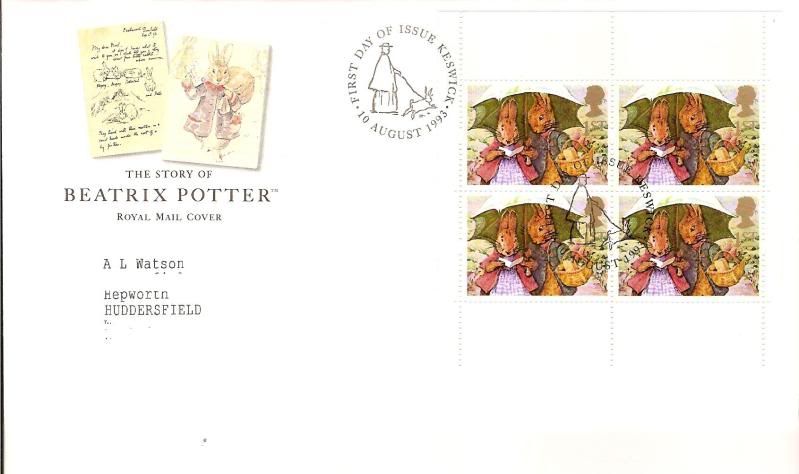 NORTHERN IRELAND 1994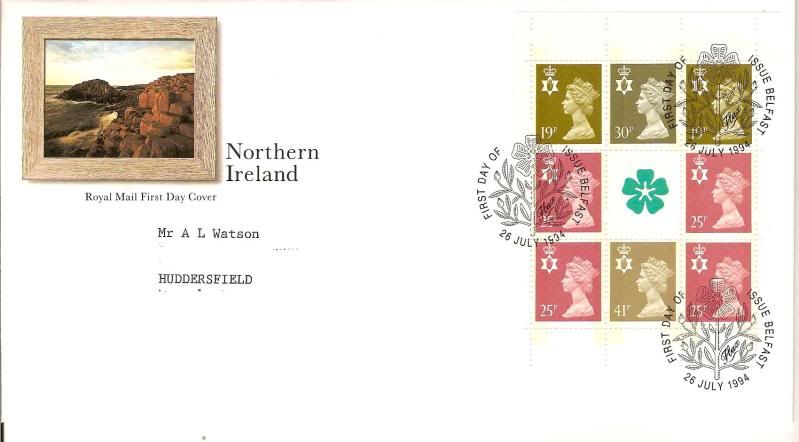 Where possible, I will use GB commemorative stamps from the 90s for postage.