Selling this Zeppelin cover. Went from Brasil to Germany. From Sao Paulo via Condor via Rio de Janeiro to Recife and then on board the Zeppelin "Graf Zeppelin".
This cover is a little bit rarer because it was heavier then usual. Normally 700 Reis was the brasilian postage + 3500 Reis for the special service Zeppelin (up to 5 gr.). This letter was between 11- 15 gr.- so 3. weight step!
US$50 incl. postage globally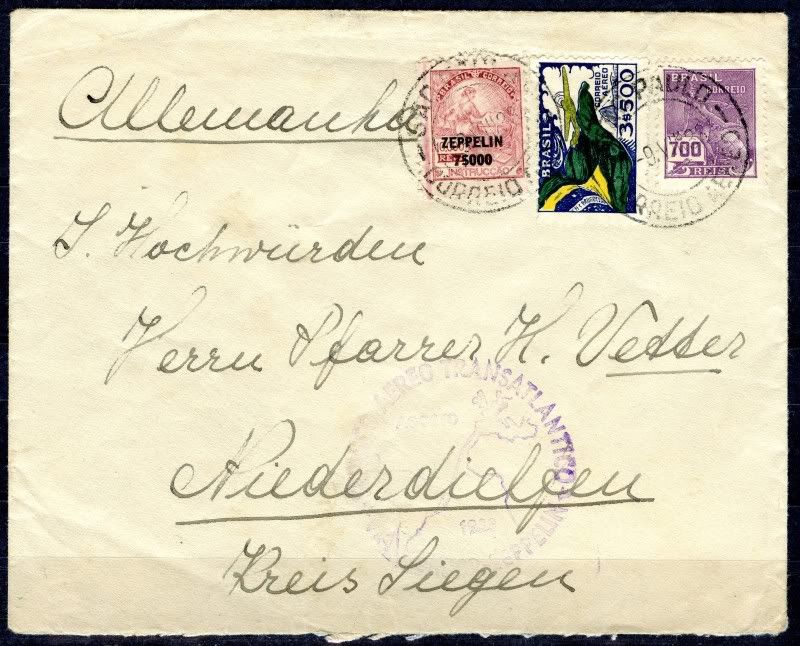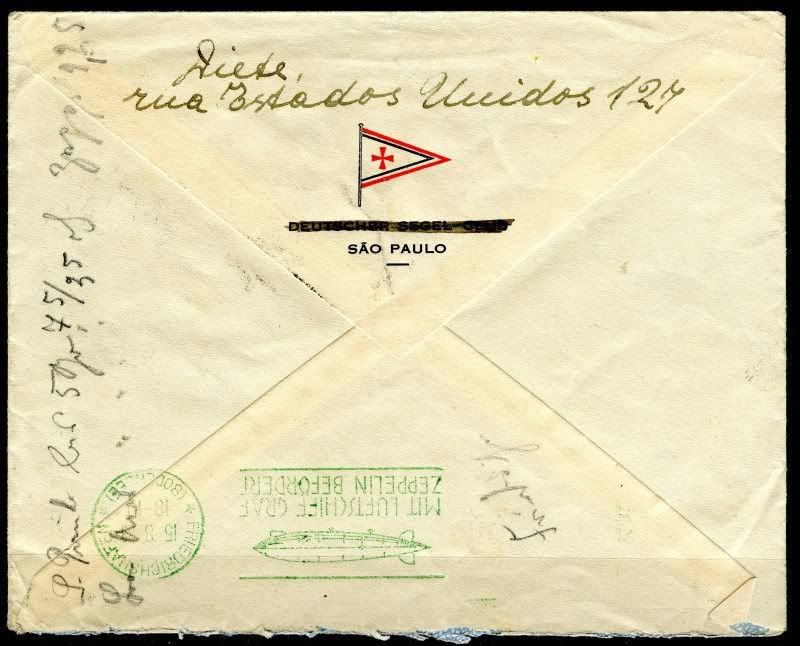 I prefer PayPal.
Thanks for looking.