On offer is a single GB definitive presentation Pack number 27 issued 24th March 1992. The stamps depict 4 British castles and were designed by the Duke of York.
Face value is £9.50, catalogue value is £38. The pack typically retails around £GB15 but it is offered here at only £GB12.50 + p&p.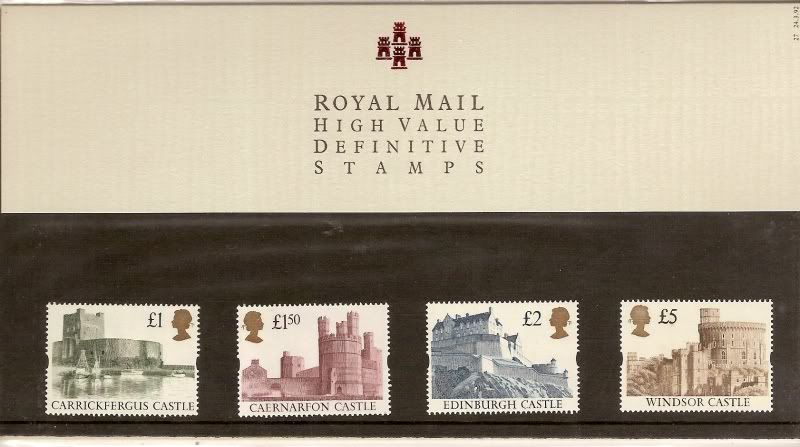 Payment: Cheques preferred from UK purchasers, paypal otherwise.
Postage: UK : £GB 0.50
Rest of world: £GB 1.00