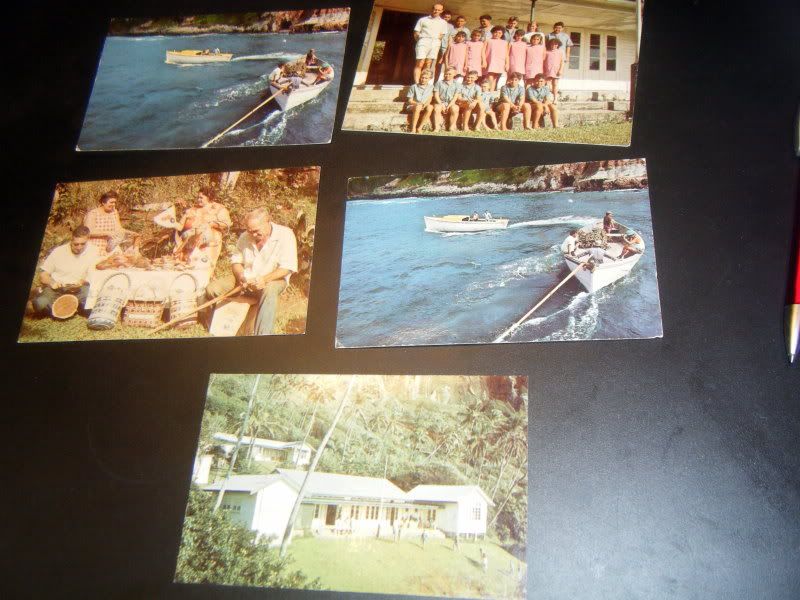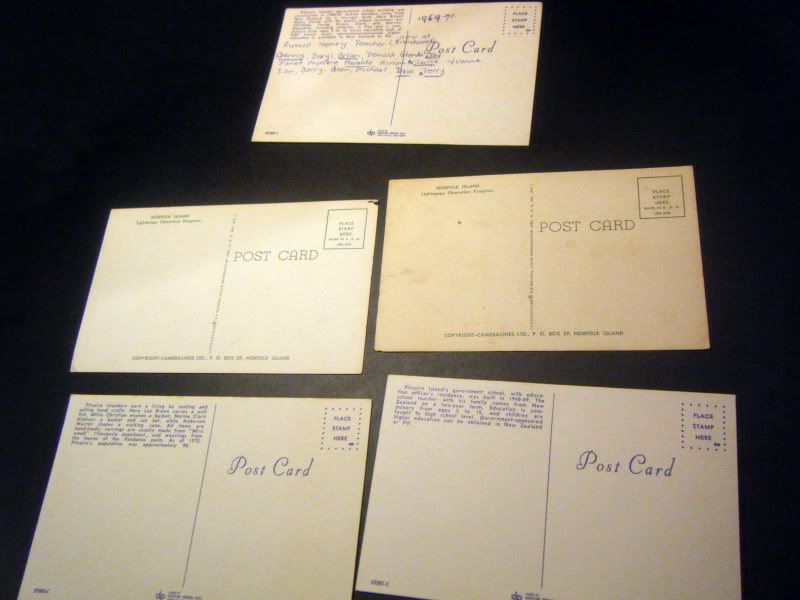 Old PITCAIRN ISLAND or NORFOLK colour postcards lot. $A40
Old PITCAIRN or NORFOLK colour postcard lots. $A40
IMPOSSIBLE to locate! About 40 or so years old I'd guess. 2 of same design are of Norfolk, the others of Pitcairn.
THEY
are rare.
All unused.
I see this stuff get $US25 each on ebay as Pitcairn genuine material is RED HOT.
From the massive Pitcairn stock I bought off Bill Hornadge. Author of the PISC.
Remember, adding another lot of mine here (or on website) for sale in general
adds ZERO
to your shipping cost, so have a good look at what is on offer here in case something else appeals:
http://www.stampboards.com/viewforum.php?f=27
All payment details are on -
http://www.glenstephens.com/payment
Call it "Pitcairn postcards Code 574TH' and please order via:
http://www.glenstephens.com/order
MONEY BACK GUARANTEE
- don't like it - mail it back within 48 hours of receiving it. No-one ever has yet.
- and "lay-by/layaway" is always possible - email me with any queries to glen [at] glenstephens.com
And many similar mouth watering NETT price offers are being loaded weekly onto -
http://www.glenstephens.com/rarity
and
http://www.glenstephens.com/specials
As per stampboard rules - this lot is offered exclusively to board members - and on no other sales venue.
And remember - I use a
PAPER based
credit card transaction system as I am too lazy to get a machine. In general, you will almost certainly be charged
weeks after
you get the goods, as I do such boring things in large batches "when I get time".
For members who make a BANK TRANSFER payment you

WILL

generally get your goods faster as it saves me some hassle.
.