*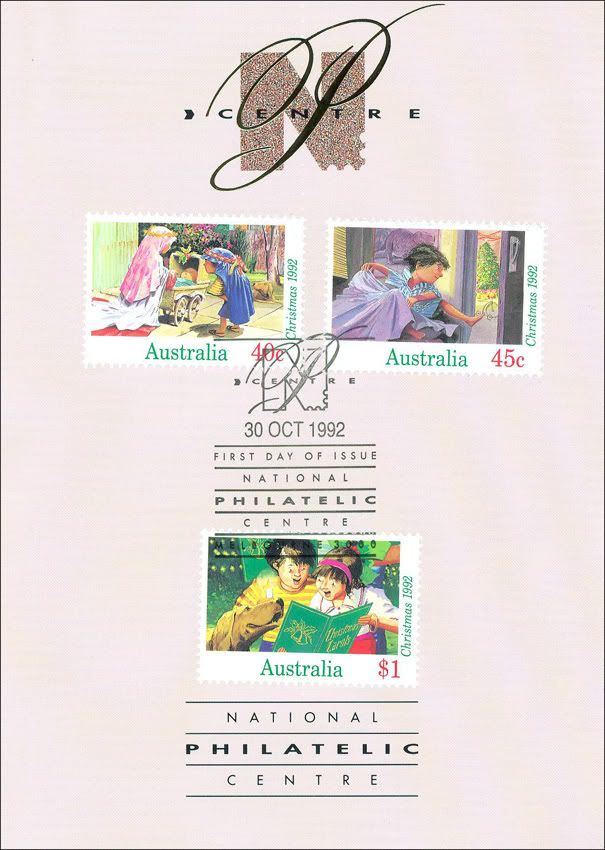 *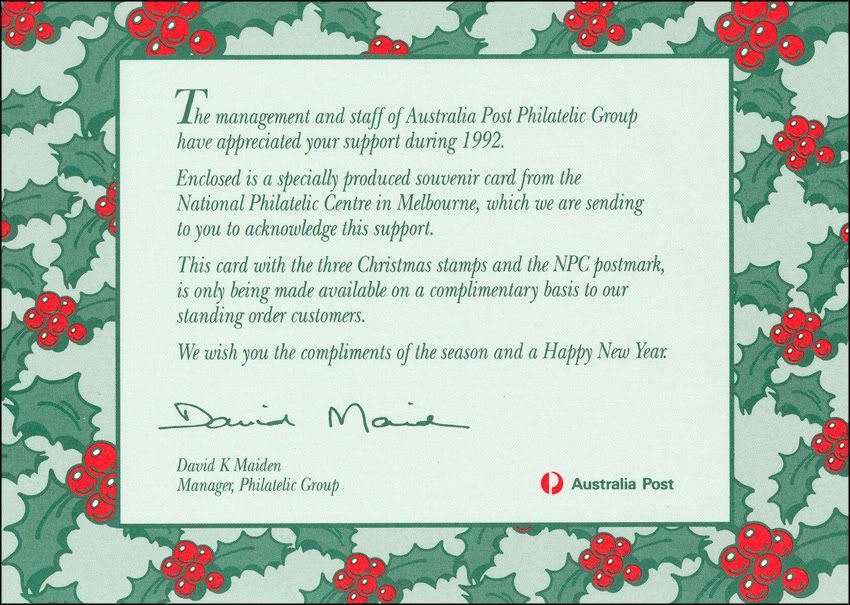 When David Maiden was appointed Manager of Australia Post Philatelic Group in 1992 he introduced the above card.
Ever since, Australia Post Philatelic Group have produced this giveaway using the annual Christmas set.
I normally keep this sort of philatelic paraphernalia because it is official and, in this case, very colourful.
I now find that my collection has quite a few gaps for which I blame my friend in Vancouver Canada as he is a Christmas topical collector.
Could you help me fill the gaps which are:
1995, 2005, 2006, 2007, 2008, 2010 & 2011
(the 20th card in the Series).
I do require the Insert that accompanied the Card, please.
Australia Post closed the National Philatelic Centre Melbourne last year, so the Series

may

have ended.