The 8th Fishers Ghost Stamp Fair has just concluded, with more attendees than in past years.
The dealers reported increased sales & appeared satisfied with their financial returns for the day.
There were too many auction lots, as forecast, but all were crowded onto extra tables. At the conclusion of the second auction some unsold items were offered at as little as half the reserve.
Whilst many items went to new homes at estimate reserves, some were the subject of spirited bidding. One with a $25 ticket was finally knocked down at $130.
As the local club gains 10% on sales, there should be a healthy bank balance shortly, however the totals have not yet been calculated. Our thanks goes to Campbelltown Council who provide the venue & much local publicity. The entire Fisher's Ghost festival has activities which go for more than a week.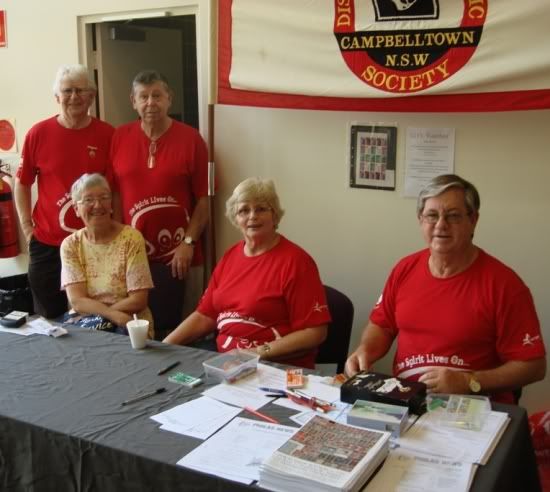 The reception area for attendees.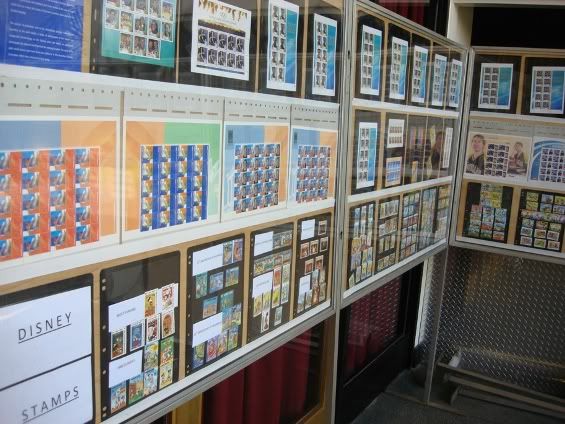 A section of the non-competitive display.
Mike Hill of Bexley Stamps takes an order.
Some bidders checking the auction lots. Lakatoi4 is seated, wearing the green shirt. Tony left early as he had plenty of purchases to sort through.