I did send a parcel to my brother in Switzerland and applied Glen's way of using nice stamps!
Airmail was A$ 120.00 including GST.
I prepared 2 covers with a sheetlet of Mary McKillop and 1 cover "multi coloured"
The parcel was sent on the 18. October 2010 from North Sydney, canceled with the appropriate postmark.
I inserted the covers inside the parcel, outside the clerk wrote POSTAGE PAID!
On arrival day in Arlesheim/Basel, my brother took the covers out of the box and had them back canceled with the arrival date 28.10.2010 and send them in a big envelope straight back to me!
The covers arrived here on the 3rd of November, and got post marked on arrival!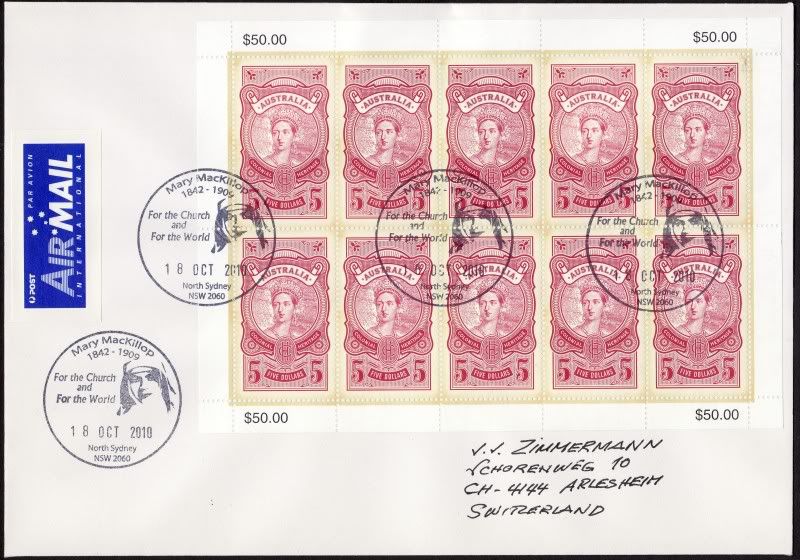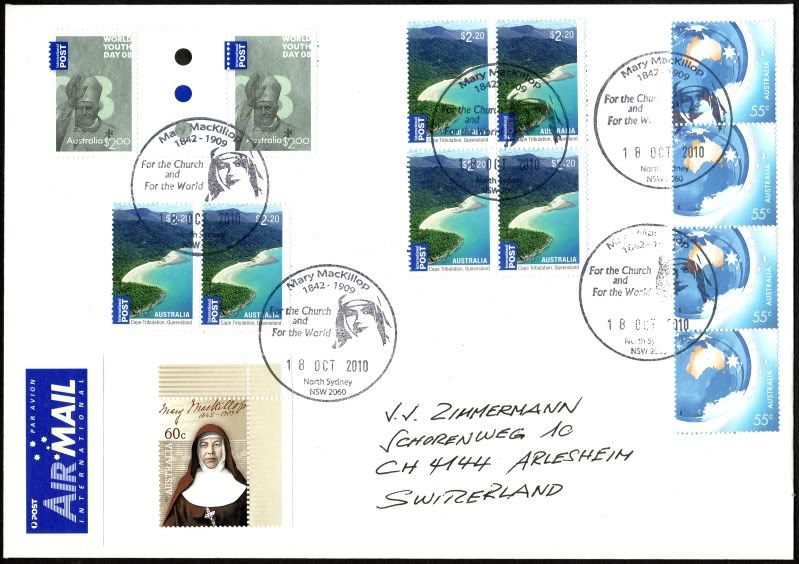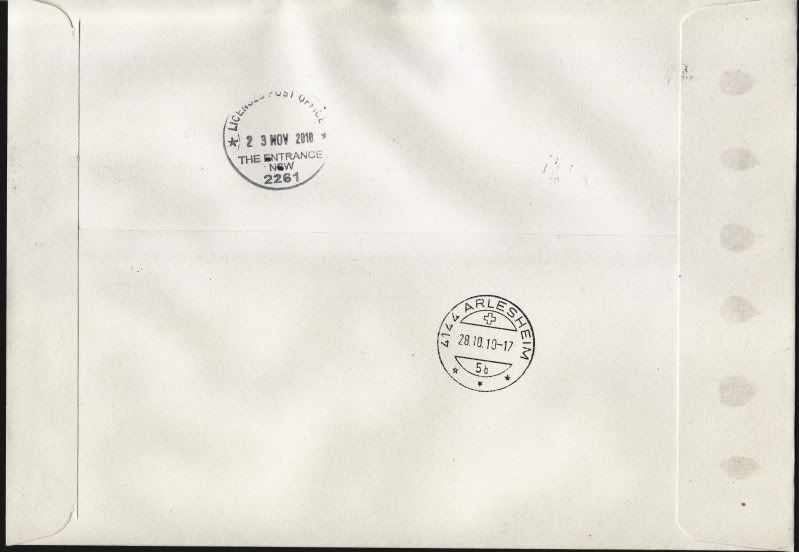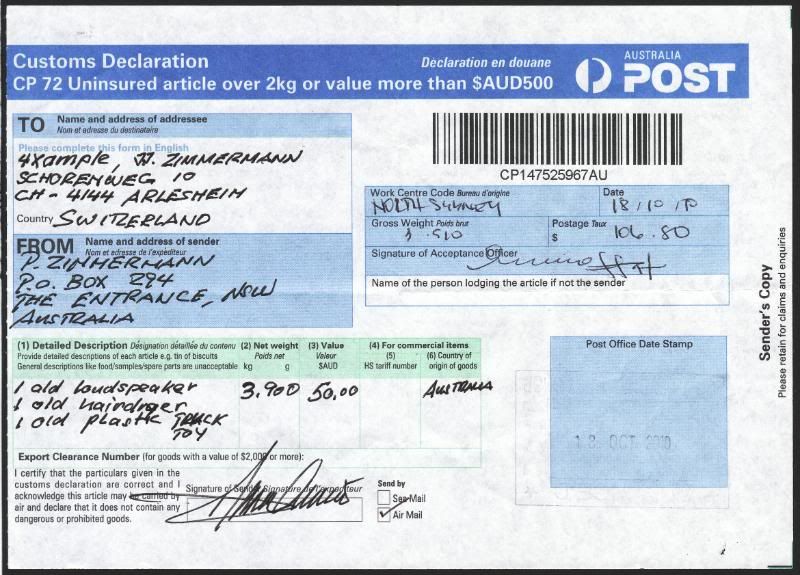 Nice items with proof of postal usage.
Peter