The usual (sensible) rule of thumb is do nothing.
In over 30 years of dealing I've seen more stamps ruined by folks messing about who have no idea what they are doing, than stamps they have improved.
A bit like poker machine players or horse betters never admitting how much they they lose, most folks who wash stamps proudly claim they have 'never' wrecked a stamp. Hmmmm.
Soaking older stamps can VERY often reveal hidden thins, tears and repairs, so you may regret ever doing it.
And LOTS of older stamps have
fugitive type inks
that will not tolerate even water.
These 3 GB below were in a lot I bought today.
The 1/- on the left is
ruined
and a pale shadow of what it
once
was, as someone soaked it. (SG 211 cat £60)
The central stamp was peeled off a cover. The green in the centre of that was what the 1/- looked like originally, pretty much.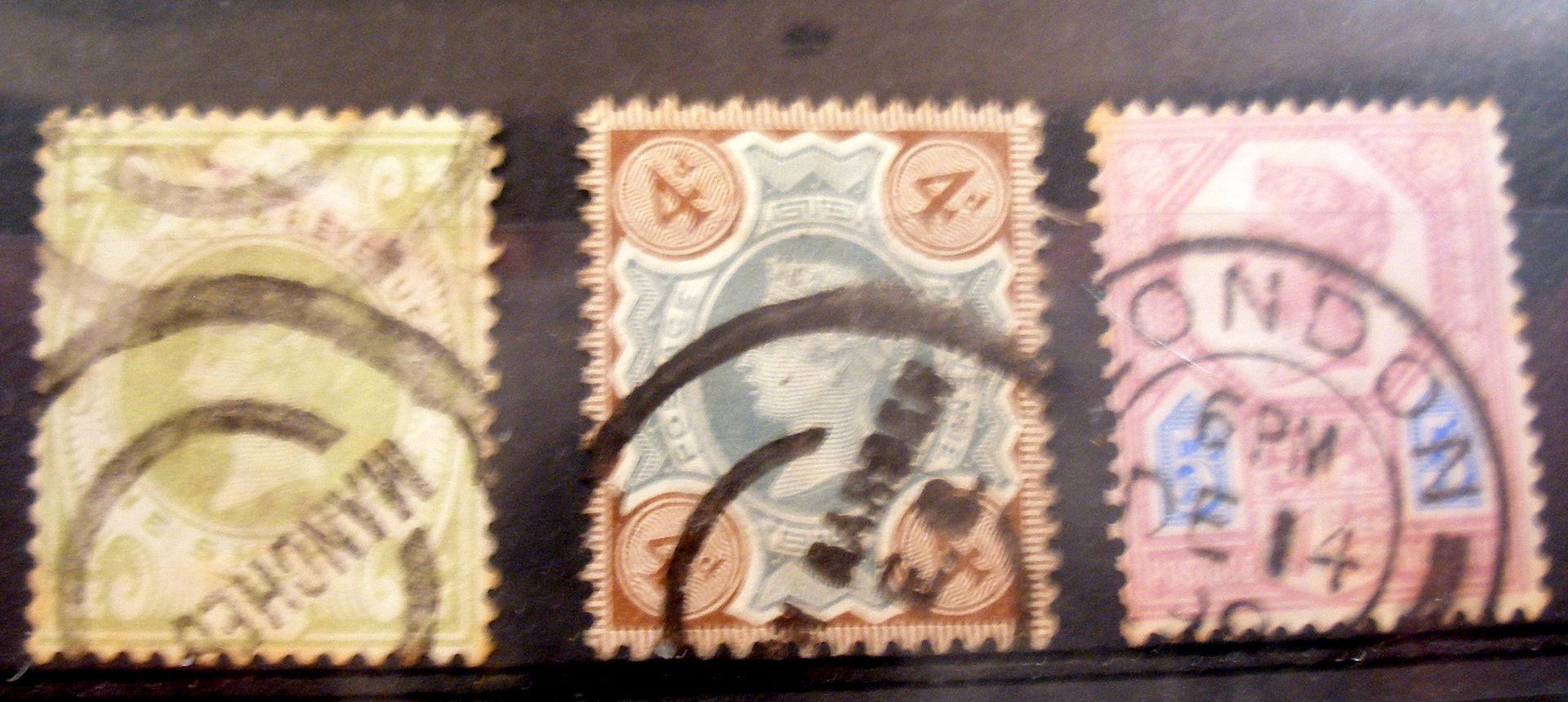 A genius client once bought a used £1 Brown and blue Roo for
$500
at auction with a nice cancel but "with toning". (A FU copy was $1000 back then.) He decided to "clean it up" as of course he was an "expert" in such things, and 'save' $500.
I saw it 2 days later, when the blue was near faded out entirely and he offered it to me for $50 as a spacefiller for someone. Expensive lesson!
Glen