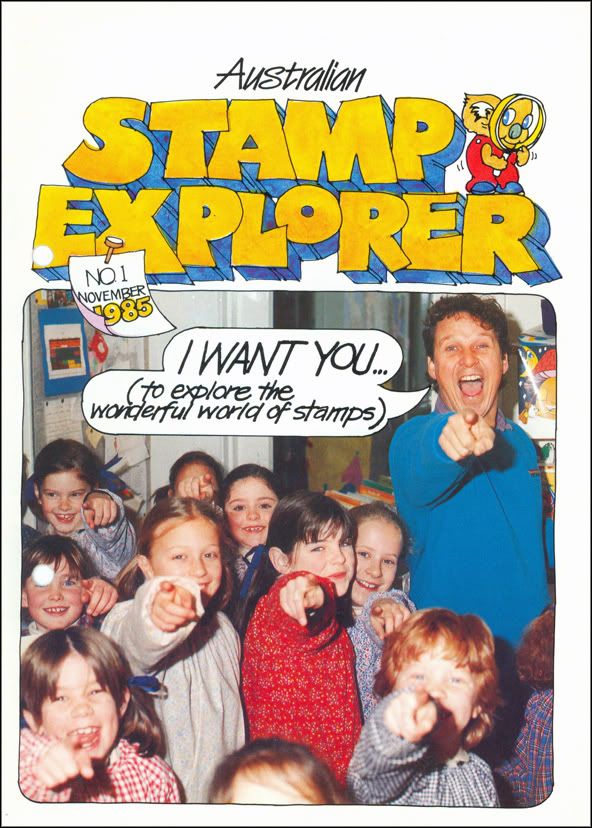 Australian Stamp Explorer No. 1 November 1985 published by Australia Post.
Australia Post recently decided to stop printing and distributing the
Australian Stamp Explorer
for children which first appeared in November 1985.
From now on only a digital edition will be published.
I have carefully checked my two binders that house these rather colourful booklets and find that I am missing two editions.
I wish to purchase:
Nos. 42 (Oct/Nov/Dec) 1995

No. 54 (Oct/Nov/Dec) 1998
$5 each +
Postage +
Many thanks
are offered in return.
Please help.