Birder, this is how I learnt about the processes involved, myself: by asking questions. I'm more than happy to pass on what I know
You could do this on the old lithographic stone quite easily. The design was simply drawn onto the stone in negative with a special grease pencil. The stone was then inked, and only the un-greased portions of the stone would take up the ink. Apply the paper to the stone and lift off,
et voilà
.
So: In fact, the process is simpler, in one way. The printers would first print off the full print run of one value - say the 1 Anna:
Then they would erase just the wording in the value tablet, and replace it with, say 2 Annas,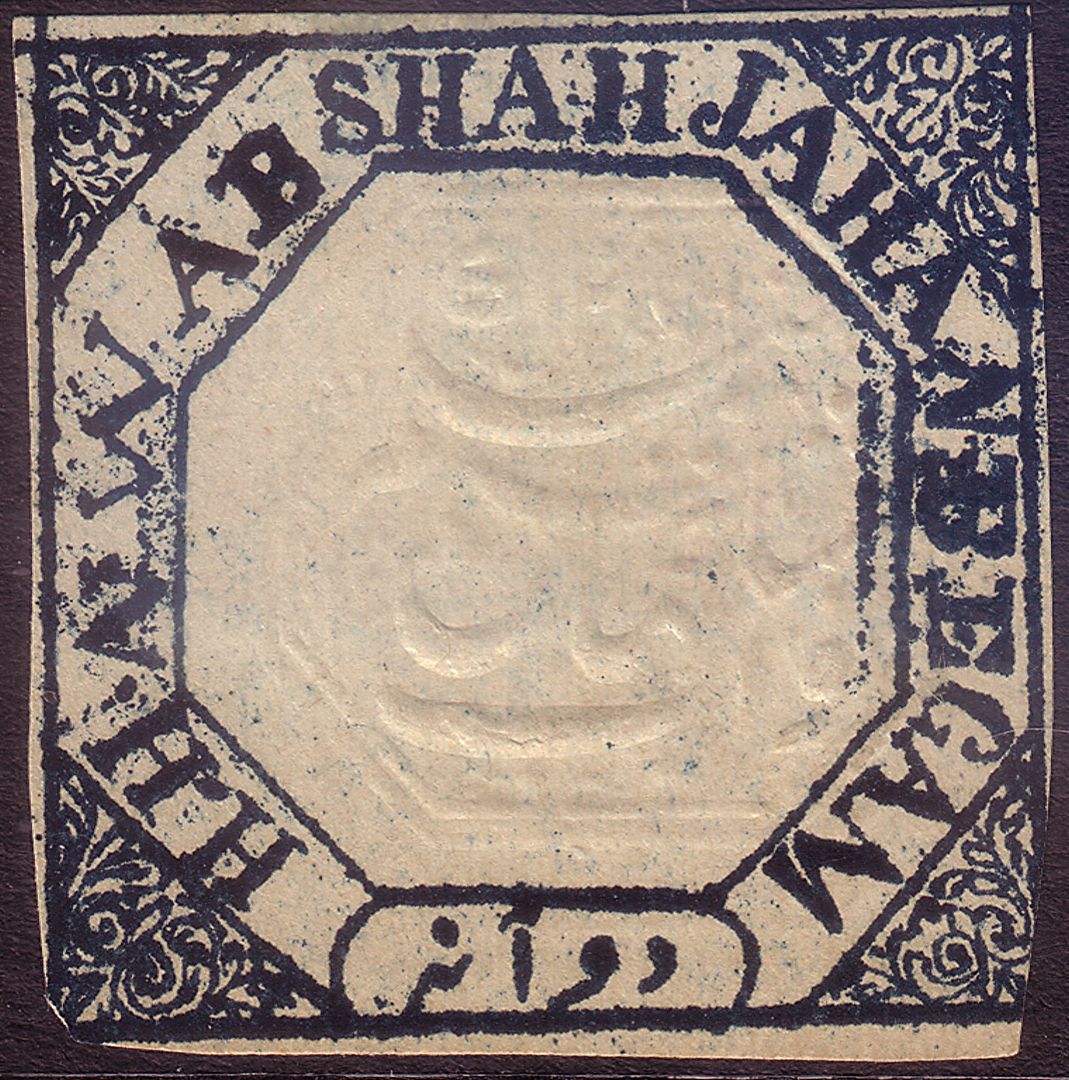 and print off the full requirement of
that
value. They would then erase the words of value and repeat the process for the 4 Anna.
If you compare the images for the SG 19a and 20a above, you'll find that the designs - words of value aside - are identical. As they were drawn onto the stone by hand individually, they can really only be identical if the process I described was used.