After the 1946 eruption (and final evacuation in 1947), the island was uninhabited until around 1958 when the islanders started trickling back home.
By then there was a lake in the crater, and plant and animal life were once again abundant.
In 1993 George Bennett was asked by Walsall Security Printers to design a set of stamps showing the wildlife which had come back to live around the crater lake.
Below is his rather scrappy preliminary artwork.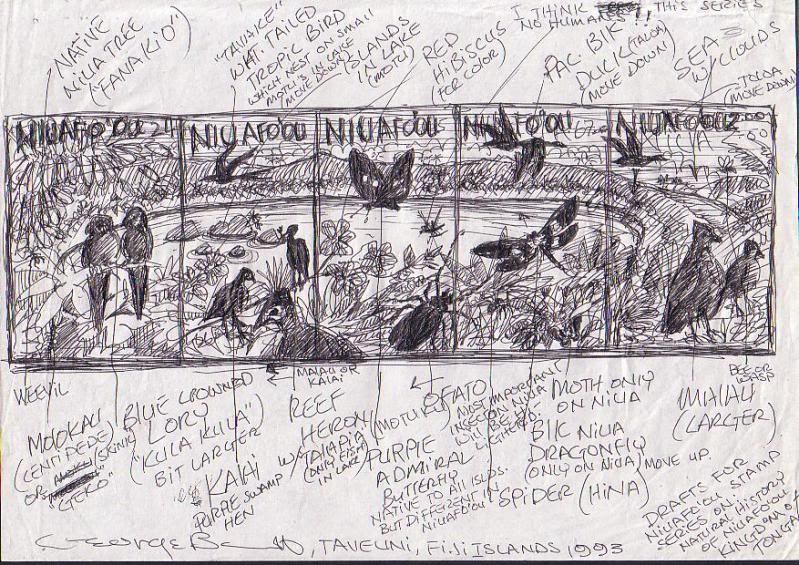 And how the strip turned out - below is an imperf plate proof strip for the set issued in 1993 showing wildlife of the crater lake