Might as well cover a few nearby island nations whilst I'm at it...
Off to the east of Madagascar are Mauritius and Reunion. Mauritius issued no stamps in
1962
but there were a few issued for
Reunion
.
In this period, selected stamps from France were surcharged in African Francs (CFA) for use in Reunion.
The French semi-postal issue in support of the Red Cross:
and a postage due was also issued: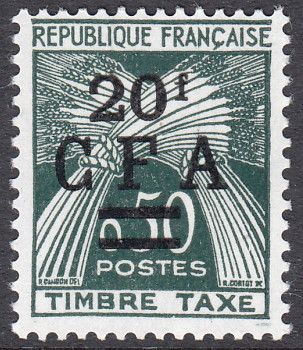 Finally, these 1962 French issues to mark the launch of the Telstar satellite:

(actually these are ring ins - not issued for Reunion until 2 January 1963)