By definition watermarks are impressed in the damp paper by the dolly roller as the paper comes off the roll. As with all watermarks, the rosettes and crosses in the DLR Lakatoi issues are on the dolly roller in fixed positions in relation to each other.
I've identified a cross that appears to contradict this as it's clearly inside one of the rosettes and not in the location shown in the sheet diagram shown in one of the posts above this.
It's shown in a sheet pane which was part of a one frame exhibit I did a few years ago. Here's the front of the pane (the cross is in the top left corner):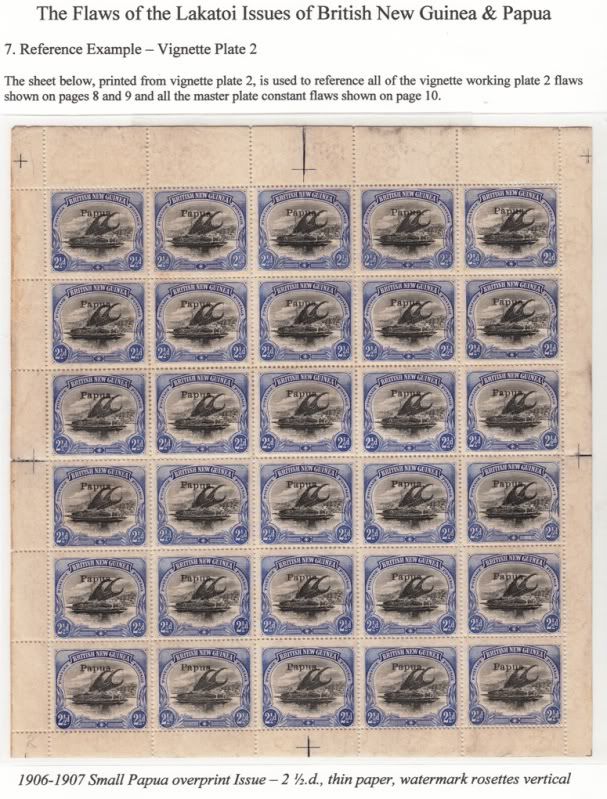 The rear of the pane autoenhanced so it shows up things a bit better (unfortunately the minor toning is also enhanced). In this view of the pane, the cross is naturally in the top right hand corner rosette:
Further image enhancing the portion of the sheet pane where the cross is located actually doesn't help much when the image is shown in the normal 800 X 600 format ( an optical illusion of sorts) so this one is shown much smaller to make the cross/rosette more visible:
Looking at the location of the crosses in relation to the sheet diagram, something just doesn't add up to me.
My pane looks to be from the top left of the sheet, yet the cross position and location in relation to the rosettes and the sheet diagram is all wrong.
Perhaps my example could be termed "Type D"
I'd be interested in comments on this one.