Thursday January 11th 1962
A quote today from US President Kennedy's State of the Union message to Congress on January 11, 1962:
"With the approval of this Congress, we have undertaken in the past year a great new effort in outer space. Our aim is not simply to be first on the moon, any more than Charles Lindbergh's real aim was to be first to Paris. His aim was to develop the techniques and the authority of this country and other countries in the field of the air and the atmosphere.
"And our objective in making this effort, which we hope will place one of our citizens on the moon, is to develop in a new frontier of science, commerce and cooperation, the position of the United States and the free world. This nation belongs among the first to explore it. And among the first, if not the first, we shall be.
"We are offering know-how and cooperation to the United Nations. Our satellites will soon be providing other nations with improved weather observations. And I shall soon send to the Congress a measure to govern the financing and operation of an international communications satellite system, in a manner consistent with the public interest and our foreign policy.
"But peace in space will help us naught once peace on earth is gone . . . ."
Two colourful first day of issue cards today from Chad: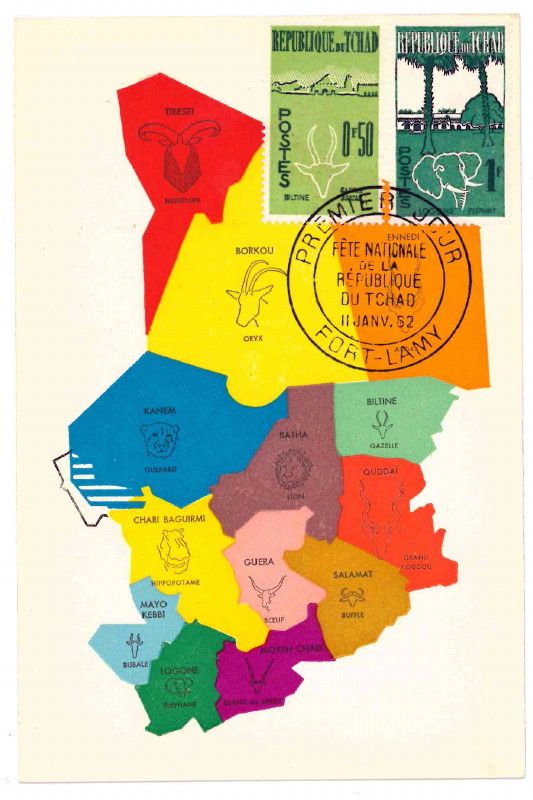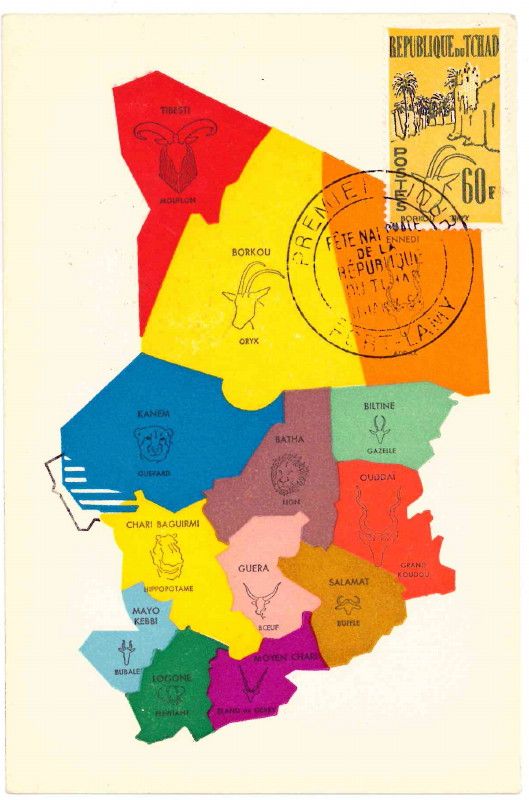 Ironically, (given the thrust of the President's speech) also on 11 January a B52H set a new long distance record for flying without refueling......12,519 miles.