Belgium, Brussels, Column of Congress: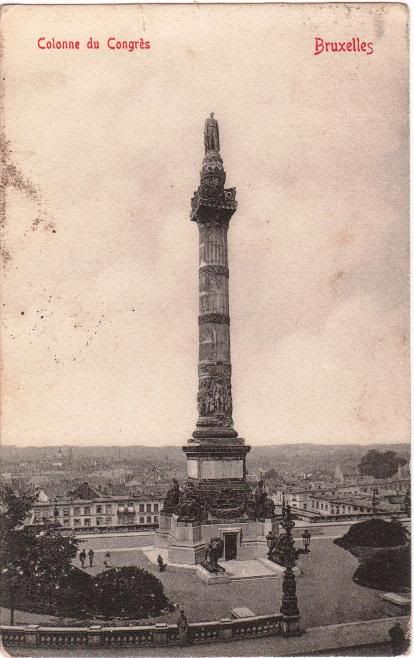 Black & white print on matte paper. A bit marked and dented.
Interesting on account of the address side: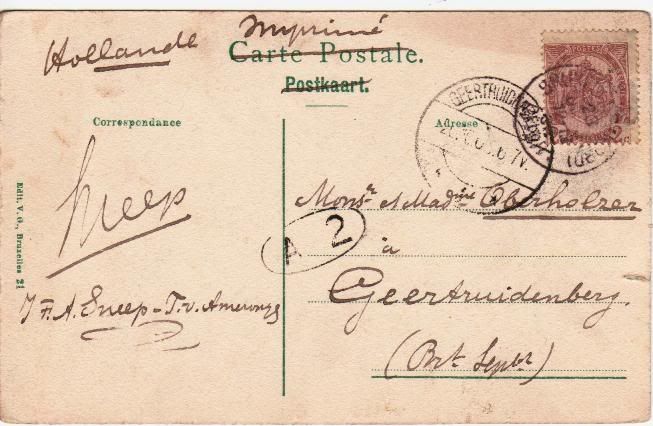 This is from the brief period where:
Postal cards issued by the postal authorities had a low postage rate.
Postcards issued by private printers needed stamps and were posted at a higher rate (usually double).
There was a Printed Matter rate (note the manuscript "Imprime" on this card) that was in between, but had rules like limited writing.
This is one of those where the sender reduced the rate by converting Postcard to Printed Matter.
_________________
A man might as well marry ... if he finds a good wife he will be happy ... if not, he will become a philosopher.
Collecting Greater New Guinea & Macropods (Kangaroos & Wallabies).