Some postmarks from my collection of British postal stationery.
The postmarks have always been of interest, but definitely a secondary interest, while I was acquiring items for the collection. I was quite surprised by the high number of non-philatelic postmarks - hardly any philatelic ones before QEII and a good majority of items used by private individuals or "non-philatelic" companies after 1952.
I will put them up in batches alphabetically as that is they way I stored the scans.
Aberdeen
1 December 1925. "Post Early for Christmas"
Yes, it's the 1925 British Empire Exhibition envelope with a non-philatelic postmark
Abergele Denbighsire
12 May 1915. Double circle handstamp
Abergele is now in the county of Clwyd.
Aberystwyth Cards
1 September 1936. 7 continuous wavy lines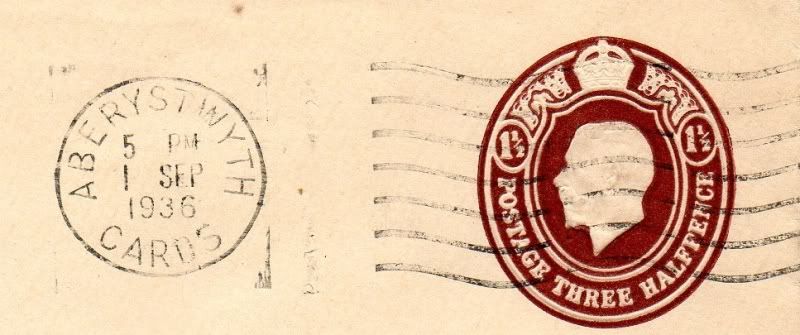 Aberystwyth was in Cardiganshire and is now in Ceredigion
Albert Square Manchester 2
6 February 1975. Single circle handstamp with "7" above date
Albert Square in Manchester (NOT the Albert Square in the Eastenders TV soap) is the location of Manchester Town Hall.
Applecross Kyle Ross-Shire B
2 August 1975. Double circle handstamp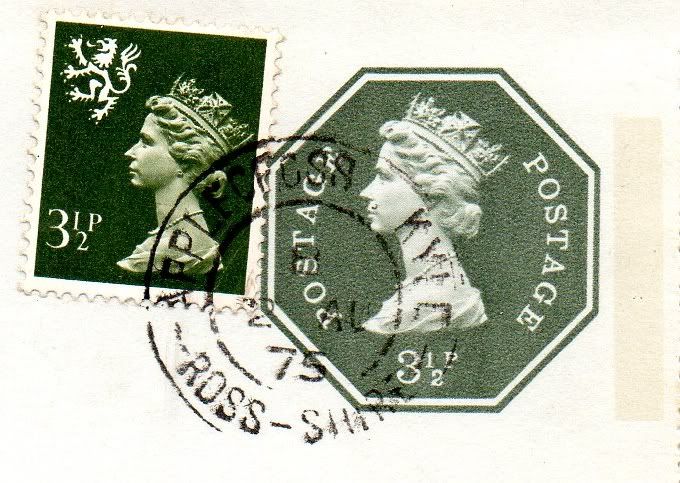 Ross-shire is no more, so Applecross is in the Highland region. Wikipedia explains that Applecross is in fact the name of a collection of settlements on the Applecross peninsula -
http://en.wikipedia.org/wiki/Applecross
.
This is from a 3½p postal card issued in 1974. It was used in August 1975, by which time the first class rate had doubled to 7p. The Scottish 3½p stamp next to it is therefore just making up the new rate and is not philatelic.