The Melbourne Printings.
1906-1912 9d Shades.
Watermark Crown over Double-lined A. Sideways.
Comb Perf. 12.4 x 12.2
Cancelled To Order.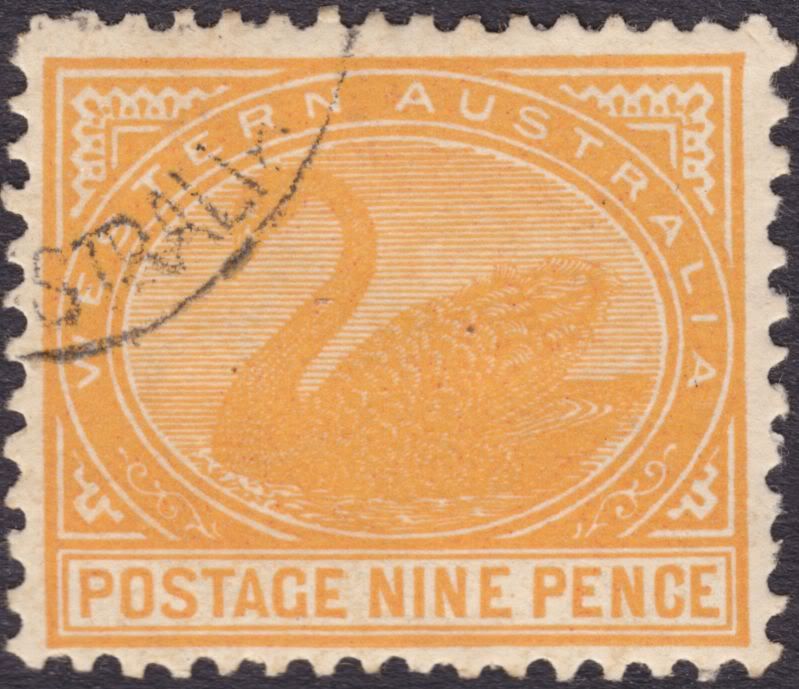 W50. A.x. 9d Orange-yellow, C.T.O. in 1906.

W50. A.aa. 9d Orange-yellow, Watermark Sideways Reversed.
This is a rare Watermark variety known in few examples. Most known examples are from the Cancelled To Order stamps of 1906.
This is the only example I know of with the ULTRAMAR Handstamp. [ There should be others.]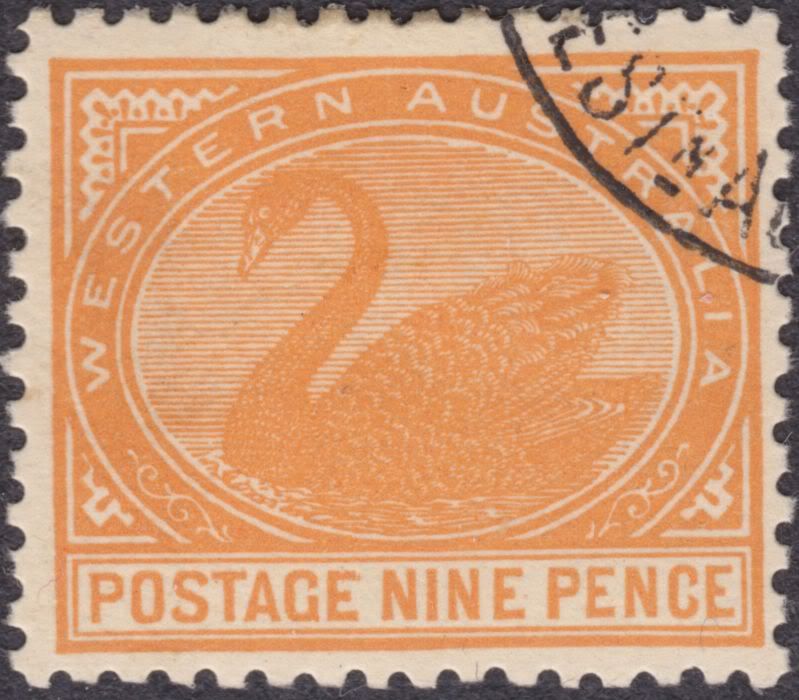 W50. B.x. 9d Yellow-orange, C.T.O. in 1910 ?
ACSA list this stamp C.T.O. in Red-orange, I have not seen a C.T.O stamp in this shade. [ ACSC have made a lot of mistakes with the shades and watermarks [ for Western Australia C.T.O.] in their Catalogue this may be a mistake for the stamp above Yellow-orange.]
I don't have this to show.
W50. C.x. 9d Red-orange, C.T.O. in 1910 for inclusion in the sets for Federal Parliamentarians.