On offer here are thematic stamps and FDC on Bridges from 6 locations. US$22 for the lot inclusive of normal airmail to anywhere in the world. Paypal accepted.
Detailed descriptions of the items -
1- Russia 1983 SS, Macau 1994 Set of 2, Japan 1985 single and 1988 setenant of 4 with top inscription of "Commemorating the opening of Seto Ohashi Bridge".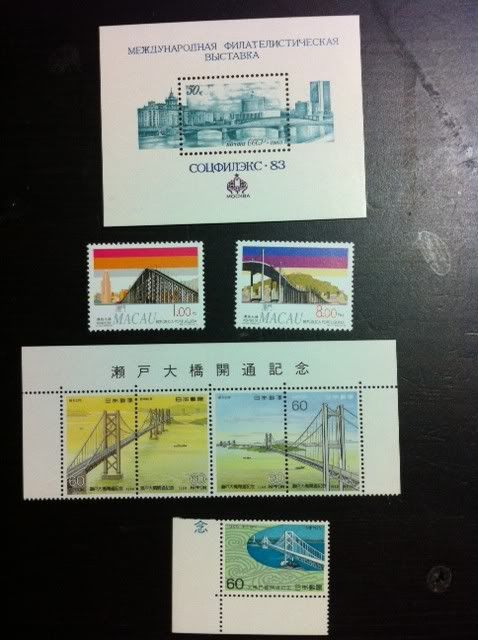 2- China 2000 set of 2 FDC's for 4 highway bridges over the Yangtze River.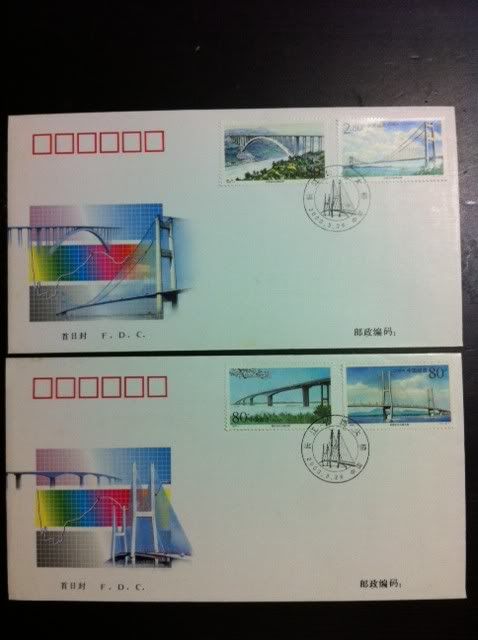 3- Hong Kong 1997 2 types of SS (printed by different printers with different perforation) for the opening of the Lantau Link, China 1995 stamp set and Macau 1999 setenant of 6 stamps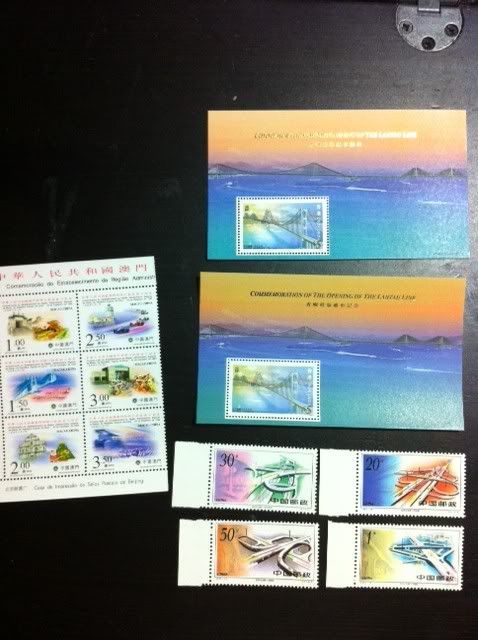 4- Hong Kong 2009 stamp set and SS for opening of the Stonecutters Bridge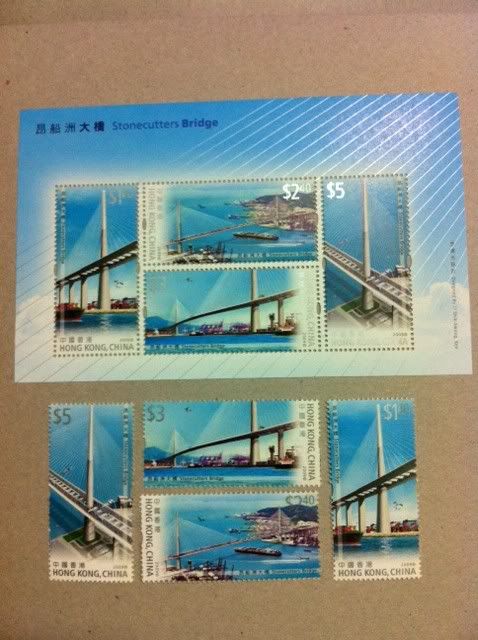 Thanks for reading!