londonbarbara wrote:
I'm having trouble taking all the information in guys ! but ever onwards and always gratefull for all your time and advice.
A few more, you will soon be sick of these and me, I'm sure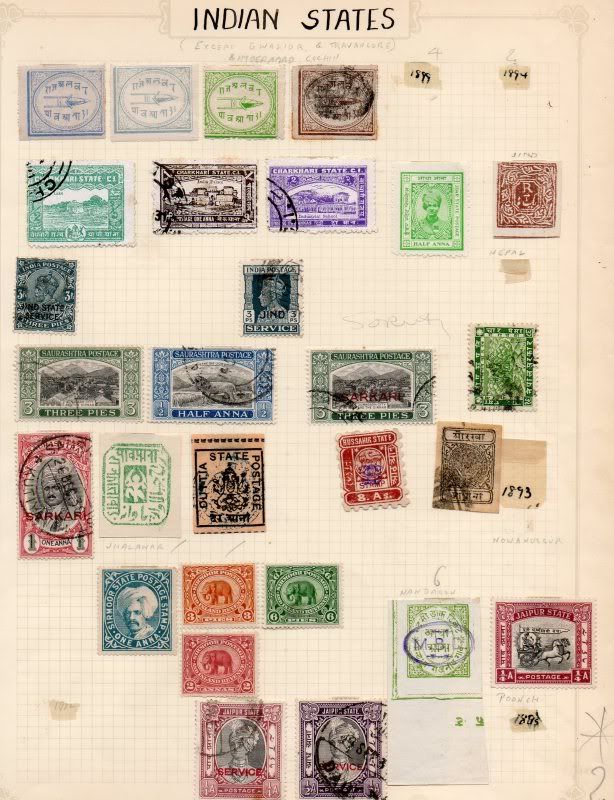 One more, perhaps (if you don't mind?)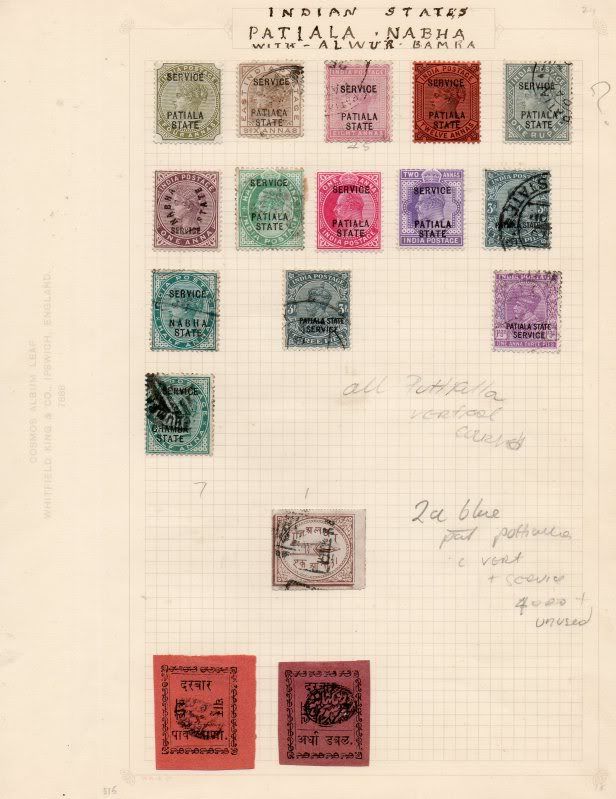 Londonbarbara
I'll leave comments on your Cochin, Hyderabad and Indore to the other members here who specialise in these States, and suggest you look at this thread
http://www.stampboards.com/viewtopic.php?f=13&t=16831
on the Alwar. On your three Charkhari stamps, you might like to have a look at this little thread
http://www.stampboards.com/viewtopic.php?f=17&t=5149
where I discussed the set these stamps come from.
Now where does that leave us?
Your Idar stamp looks like the emerald printing, SG 1b of 1941. This is a sheet of SG 1b: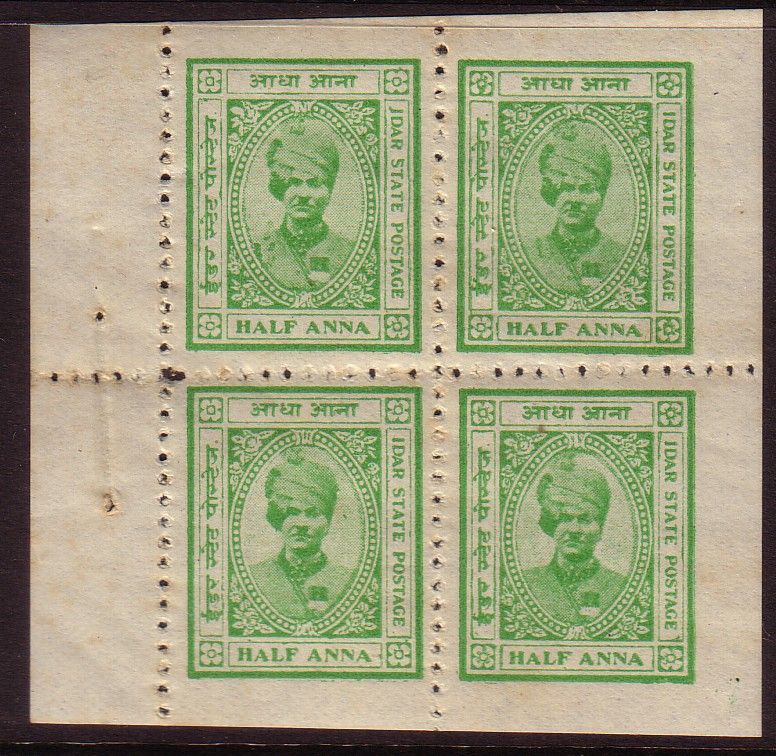 How does it compare with yours?
I've already discussed Bussahir, Jind and Jhalawar. Your Soruth are all quite common, I'm afraid, and I can't comment on the Nepal - except to say that I
think
it's quite common also. The Duttia is a nice example of SG 19b (£4.50).
I admit I'm always very uncertain about the shades of the Sirmoor 1 Anna, so I won't try to identify it. The Elephants are a bit over-valued in Gibbons, I think, although it
is
unusually difficult to find really fine examples of any of the Waterlow printings of Sirmoor, perhaps because of the small perforation holes. These stamps often seem to have perforation defects.
The Nandgaon looks like an SG O4 (£7). There were many settings of these stamps, and I've always wanted to take Nandgaon up more seriously, but you simply can't find the complete sheets of the stamps that you'd need to specialise properly.
The Jaipur stamps are quite common, I'm afraid.
There were also many settings of the Dhar stamps at the very end. They were printed in sheets of 10,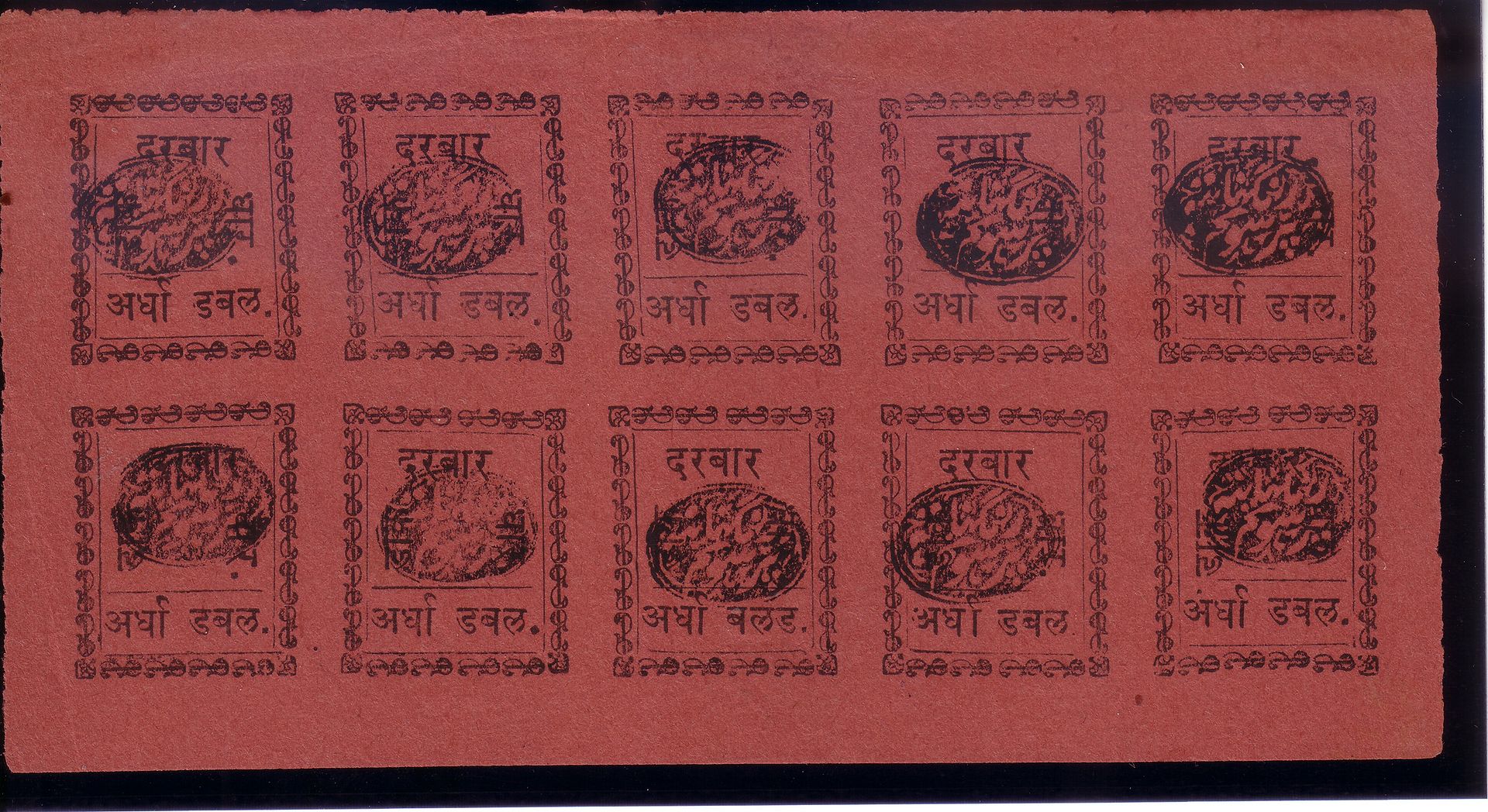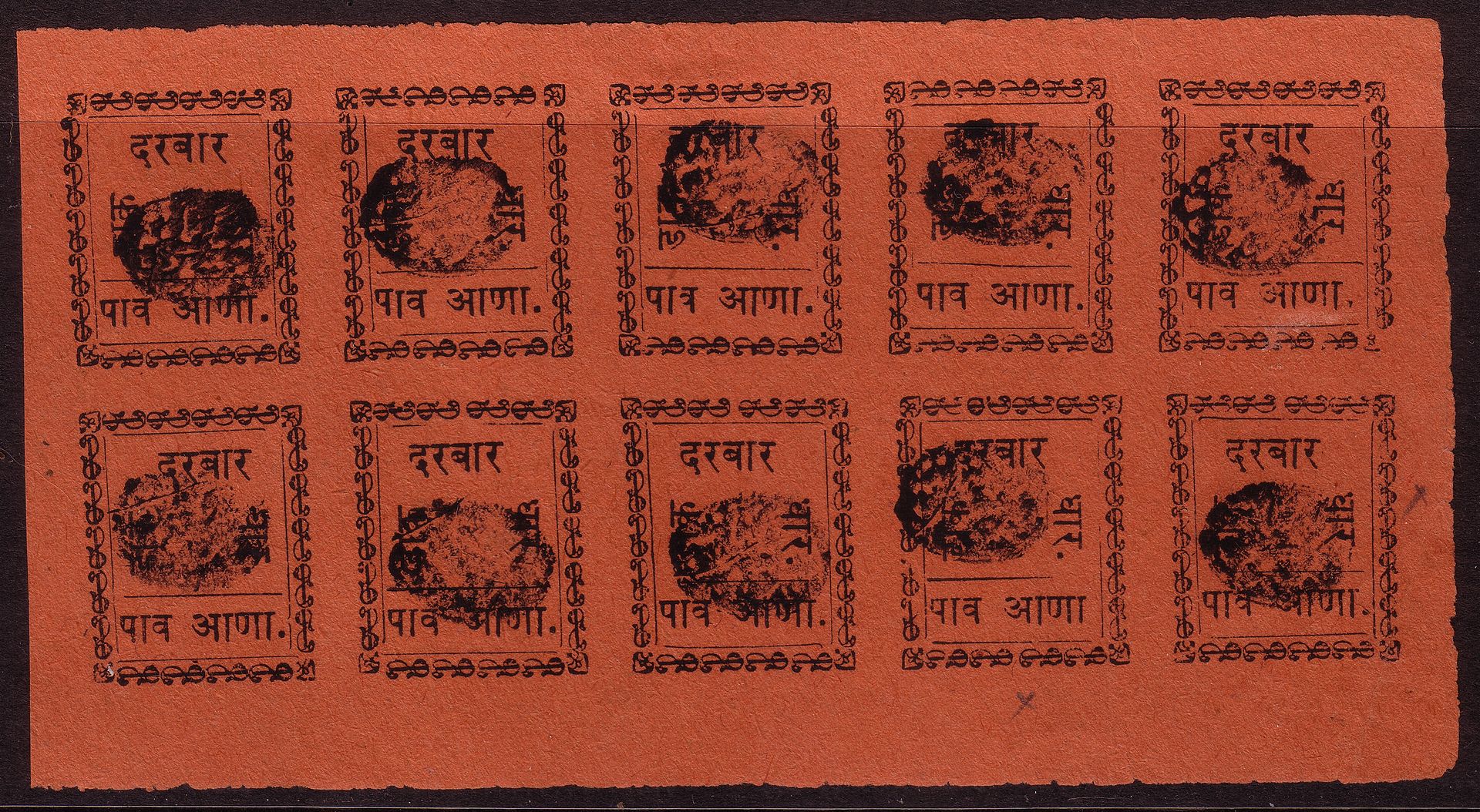 and each stamp in the sheet is distinctive, so if you have the patience, you can work out the position on the sheet, and the Setting for single stamps.
The Convention States stamps aren't really my cup of tea, but I don't see anything startling there. I
will
say that I've always been surprised by Gibbons' pricing of the Patiala 1 Rupee stamp: £3.25 mint and only 65p used. Patiala was a big and important State, but it
can't
have had all that much use for such a high value stamp 110-120 years ago. After all, the basic letter rate was ½ Anna, and there were 16 Annas to the rupee.
I hope this and the comments of other members have whetted your appetite further for the Uglies. They really are quite endlessly entertaining, and there's always something new to be found. Just see the discussion of those Cochin 10 Pies surcharges immediately above. The basic stamp is common enough, but dig down a bit ...
Incidentally, it's really disappointing that your local aquariums don't want to come to your cat's party. Very short-sighted, I must say. Why, once the word got around the neighbourhood of how much
your
cat had enjoyed its birthday party, I'm sure there'd be plenty of other cat owners wanting to do the same for theirs, too. (Though mine, since turning 3 a few months ago, seems to have decided to stop tormenting and eating other animals. She now brings them into the flat and lets them loose. I've had to release a blackbird, a mouse and countless lizards - and squash two spiders - recently.)