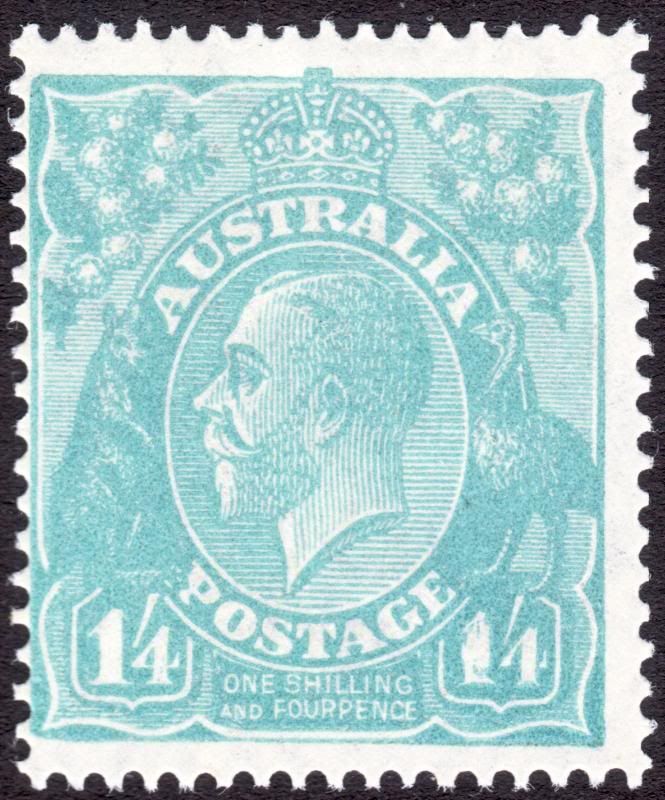 Peter S
writes:
Quote:
Catalogues, mint, at $450. The basic stamp catalogues at $250, so use the same multiplier (say 2:1 for ease of calculation) to determine a retail value. The stamp is not great as far as centering goes, so 'normal' retail would be about $125, making your stamp worth approx $220 to $250.

Thank you Peter S for you answer, I am alltough a little confused.
In my CCCAS catalogue, this is IS # 97, 1926 -28 Small Multiple Watermark Perf 14 Issues and valuated at A$ 1200.00 MUH ( without the error)
Where does your estiamte of A$ fit.
The stamp pictured in the catalogoe looks to me the same (picture offset to the left frame) the same as my example!
Can you please comment on that?
Peter