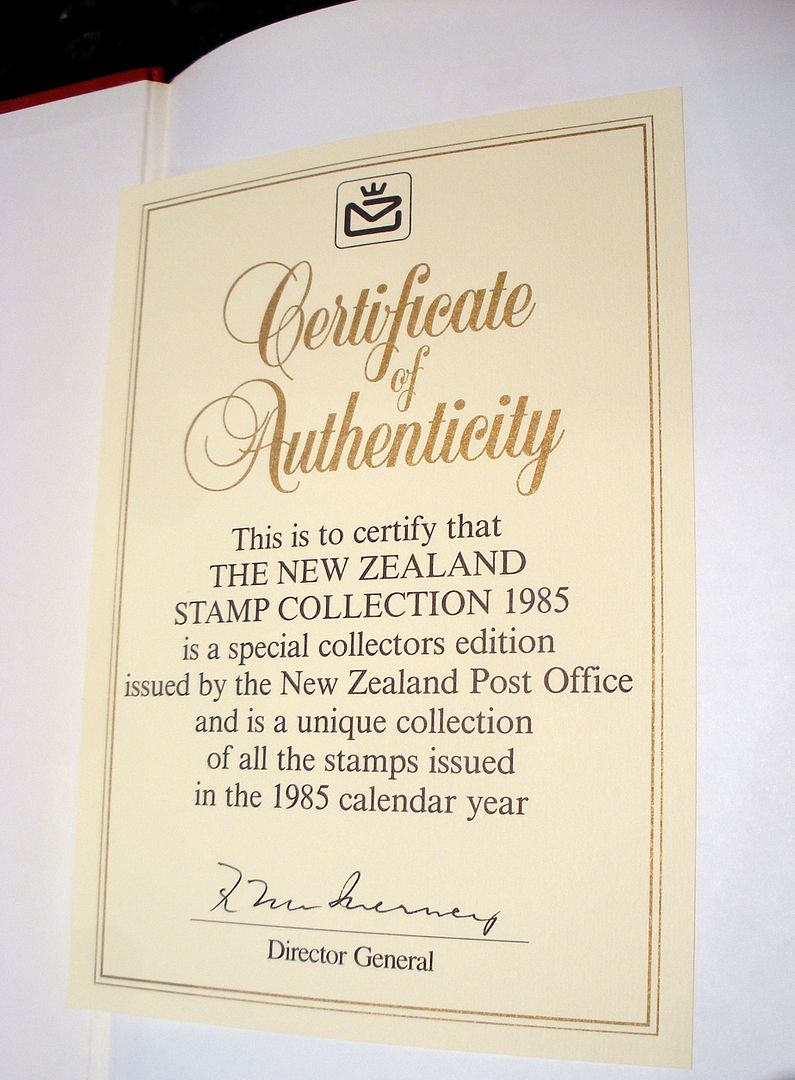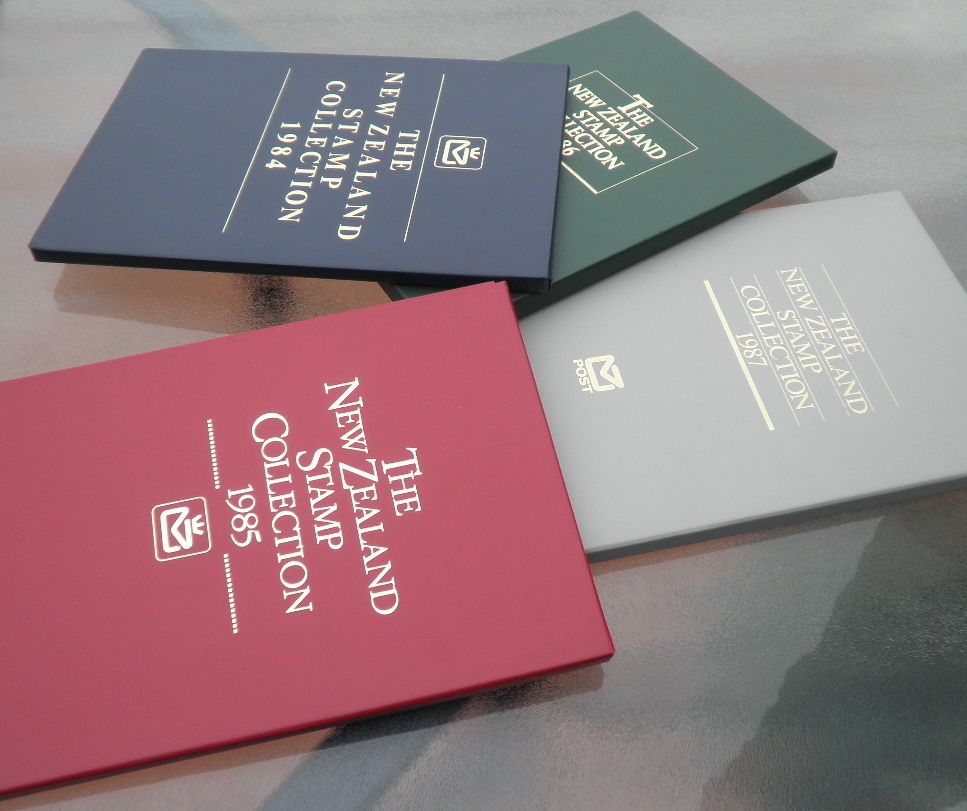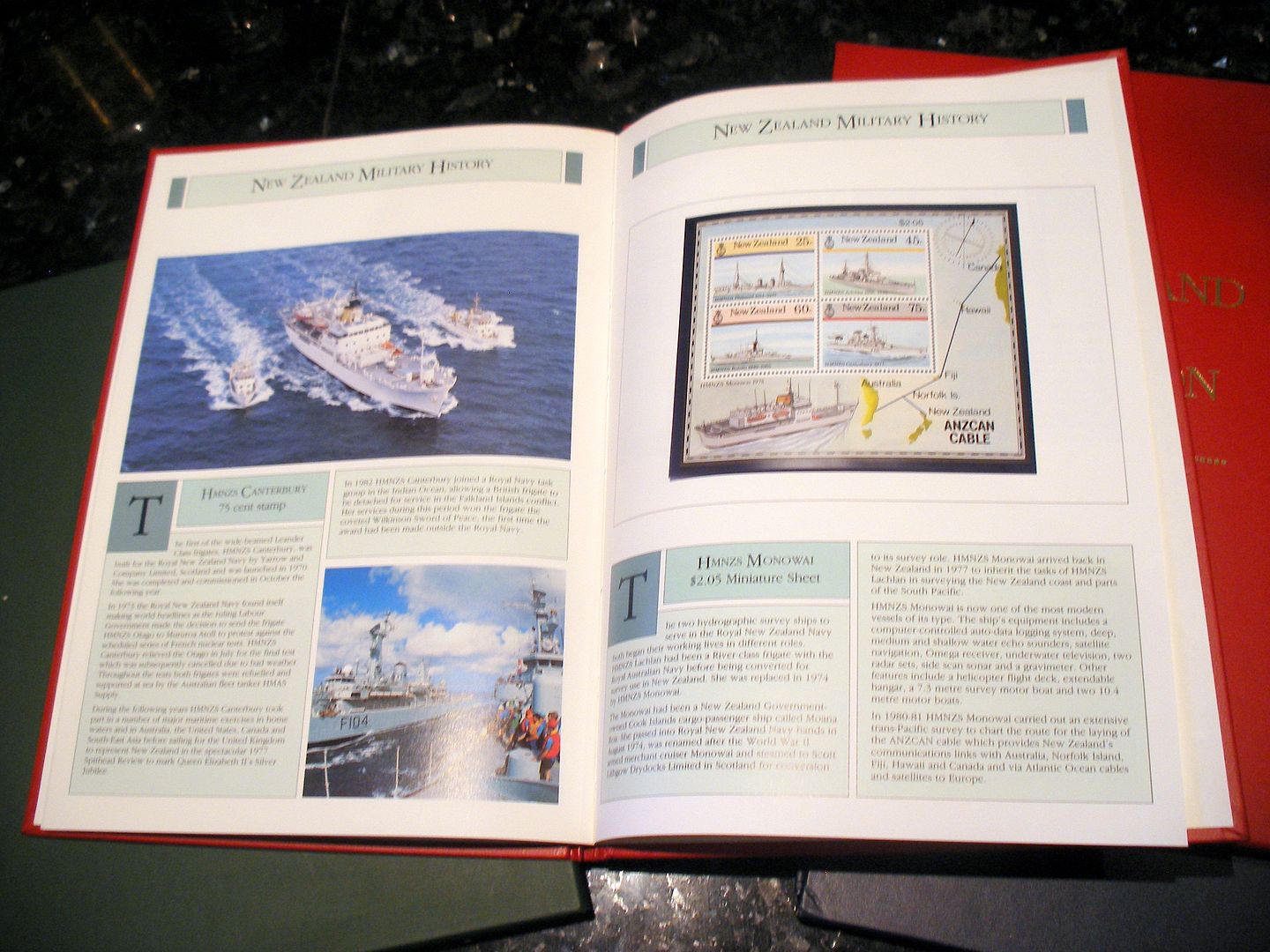 N.Z. - First 3 Annual Albums in slipcases - DIRT cheap!
Bought a few sets of these today from estate of a guy who had apparently bought several sets for his grand-children. Large A4/Quarto size. SUPERB presentation as you would expect, with all the MUH sets inside.
Plenty of FACE value here! Have not added face, but have little doubt it is above my selling price!
All Deluxe books very like the Australia Post ones in size and appearance. All classy hard covers with hard matched slipcases. QUALITY.
Nice condition and ACS cat/retail is $70/$60/$60/490 each = $280. The first FOUR books ever, and the
first
of anything philatelic are usually the best performers.
Get $280 retail for $A85 .... get in quick before they sell out.
The 4 boxed sets for $A85 plus post
.. and superb VFU franking used as always!
Or

TWO sets of 4 for $A155

... post will be around the same for 1 or 2 sets, to most ozzie addresses.
I'd be amazed if you can't make money on these via ebay or Oztion etc.
Remember, adding another lot of
mine
(posted by either
Admin
,
GlenStephens
or
ozstamps
) here (or on my website) for sale in general
adds ZERO
to your shipping cost, so have a good look at what is on offer here in case something else appeals:
http://www.stampboards.com/viewforum.php?f=27
All payment details are on -
http://www.glenstephens.com/payment.html
- I even take $US Greenbacks banknotes, or
ANY
current paper currency!
Call it "NZ year albums - stock 482FB" --- and please order via:
http://www.glenstephens.com/order.html
For overseas members, to find out the approx cost in YOUR currency, click here -
http://www.xe.com
" onclick="window.open(this.href);return false;
MONEY BACK GUARANTEE - don't like it - mail it back within 48 hours of receiving it. No-one ever has yet.
- and "lay-by/layaway" is always possible - email me with any queries to
glen[at]glenstephens.com
And many similar mouth watering NETT price offers are being loaded weekly onto -
http://www.glenstephens.com/rarity.html
and
http://www.glenstephens.com/specials.html
As per usual stampboard convention - this lot is offered exclusively to board members - and on no other sales venue.
And remember - I use a PAPER based credit card transaction system as I am too lazy to get a machine. In general, you will almost certainly be charged
weeks after
you get the goods, as I do such boring things in large batches "when I get time".
For members who make a BANK TRANSFER payment you
WILL
generally get your goods faster as it saves me some hassle.
.