Jason, these look OK. The most commonly met forgeries are all on the same type of toned wove paper, and exhibit quite clean impressions, unlike the genuine stamps.
The coloured semicircles turn up in various forms on most values, as far as I can see. I believe they're probably rivet heads, such as you find on some issues of Barwani and on the sheets of the ½ Anna New Rectangular of Jammu & Kashmir (where they are the guide to settings).
Some positions in the plates of 16 were defective in some values. Row 1/8 of the 1 Pice is the best example:
(and also showing traces of a rivet head at Row 2/5). I don't have an example of the setting of the 2 Anna, or enough examples of it for that matter, to know whether the flaw on your SG 43 is constant or not.
I'd put the bulge in the frame of your ½ Anna, SG 37, down to an accident of inking, or rather over-inking. You can see the sort of thing that happened in this pair of
tête-bêche
pairs due to somewhat casual printing practice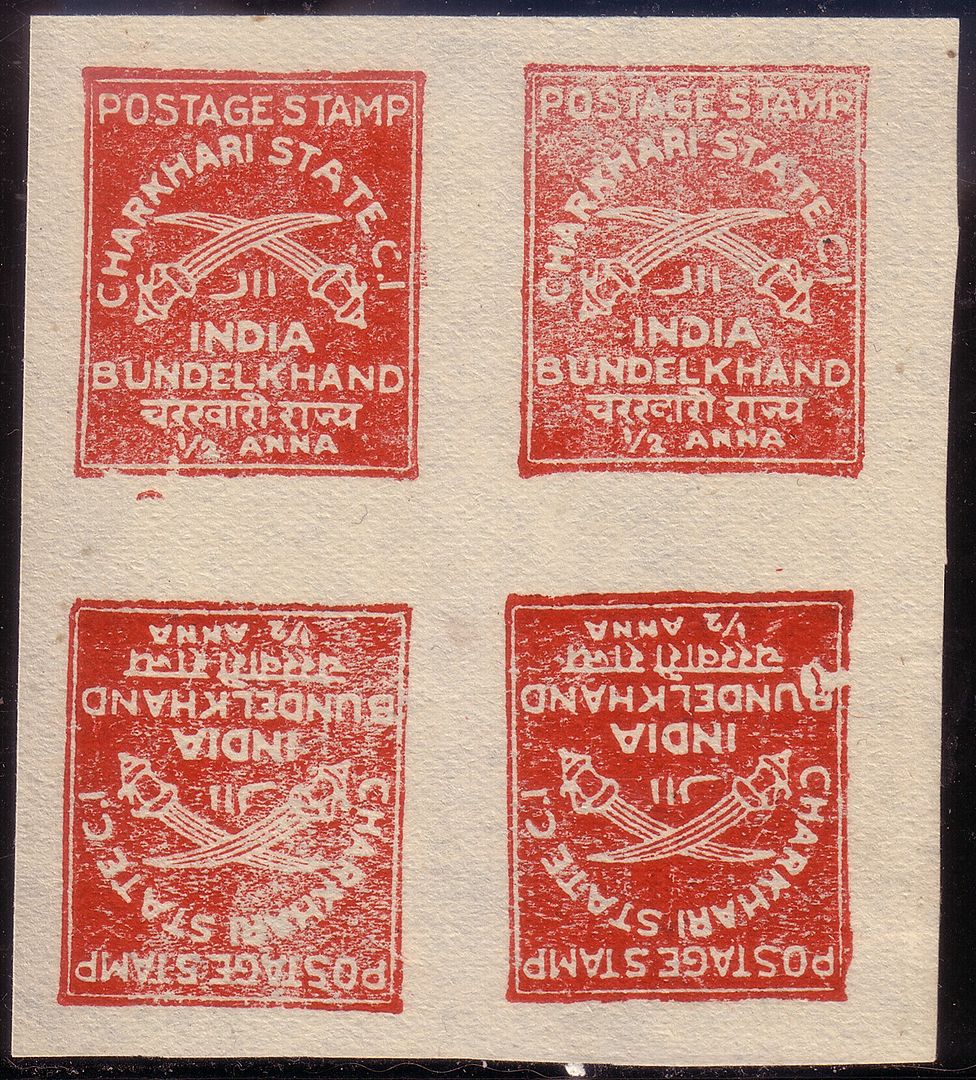 And finally, I should say a big thank-you. While rummaging around among my 1930-45s, and checking the fakes, I became convinced that this cover of SG 41a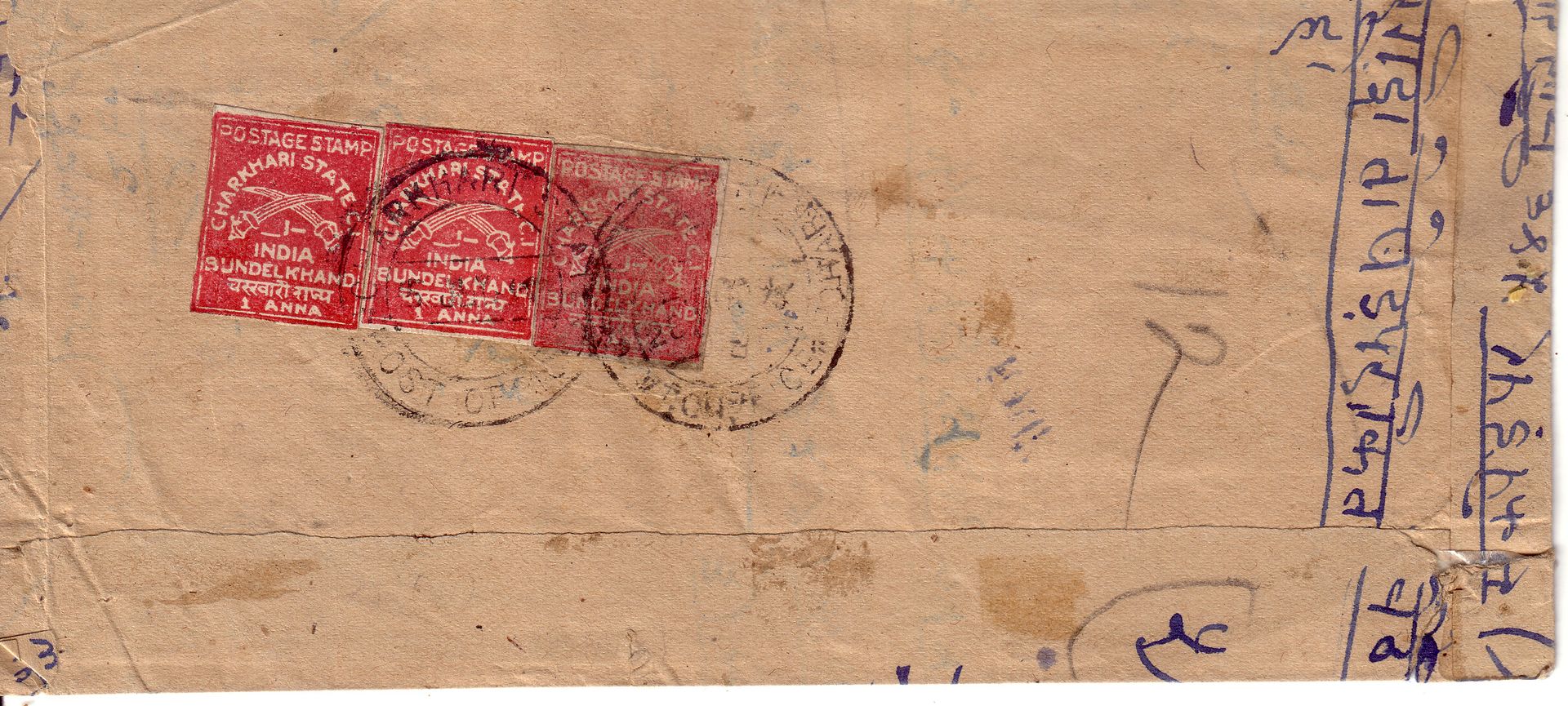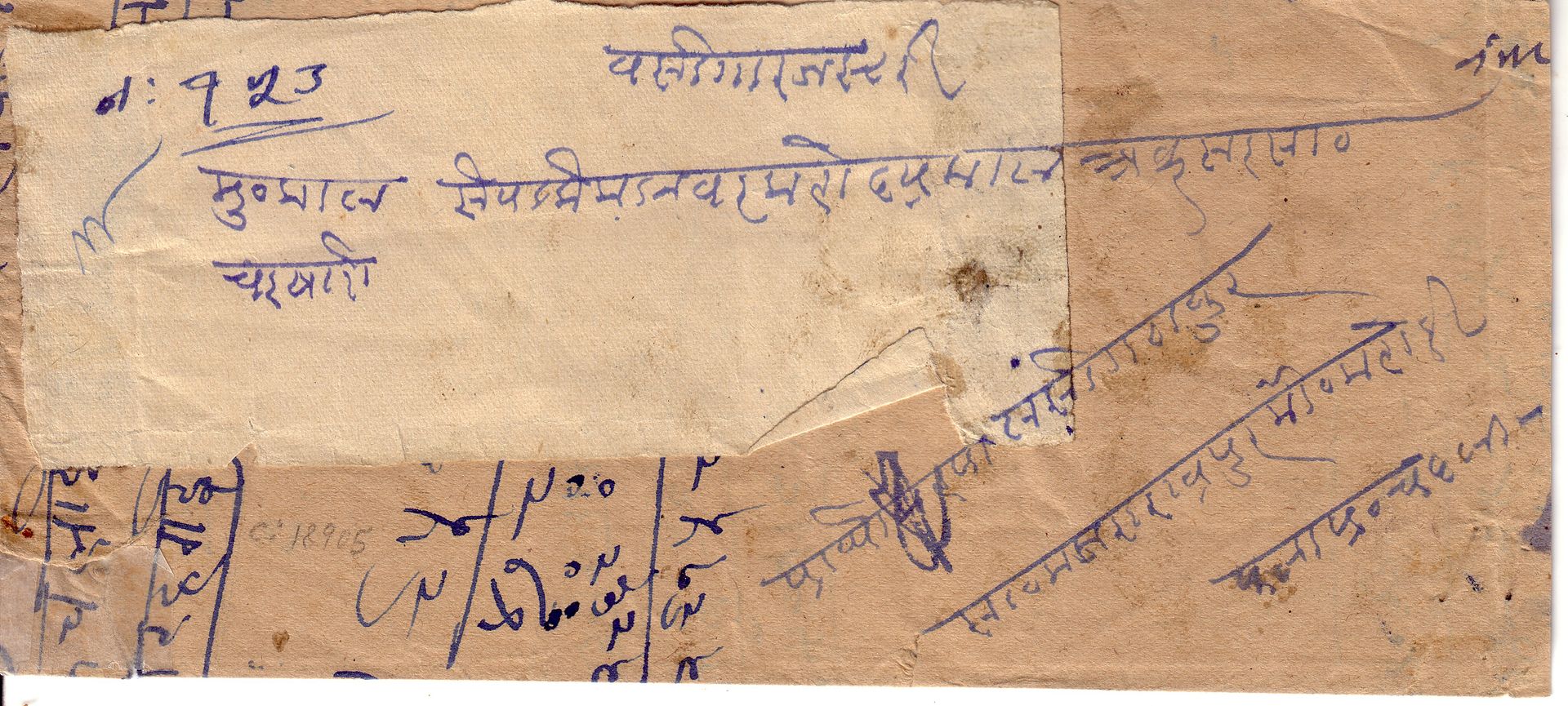 which I'd previously dismissed as a fake, is most likely genuine too. (Particularly pleasing, because I remember it came from a big mixed lot which I thought at the time was barely worth the fairly solid price I paid for it. This makes the lot a reasonable buy after all
)