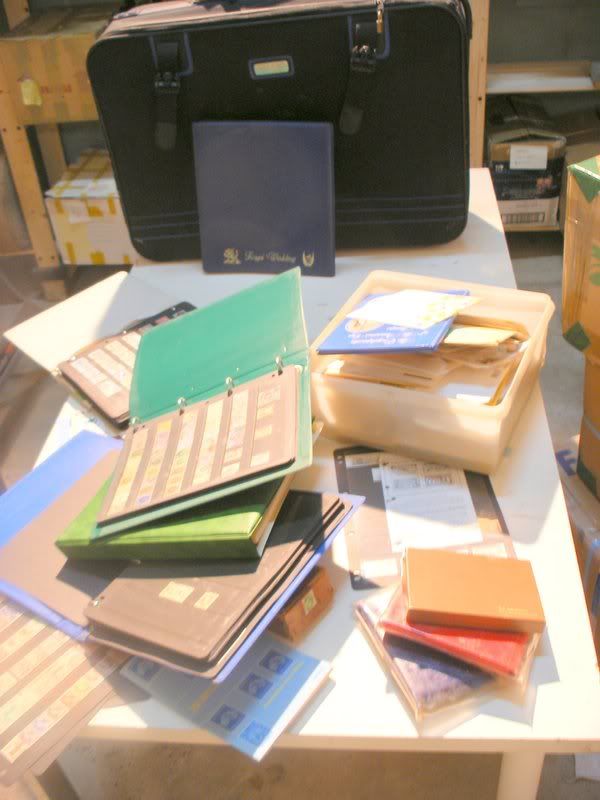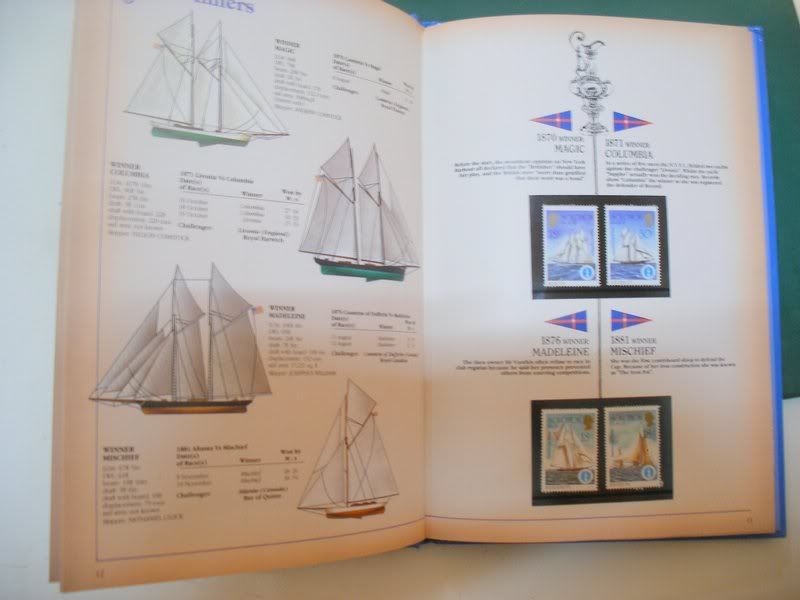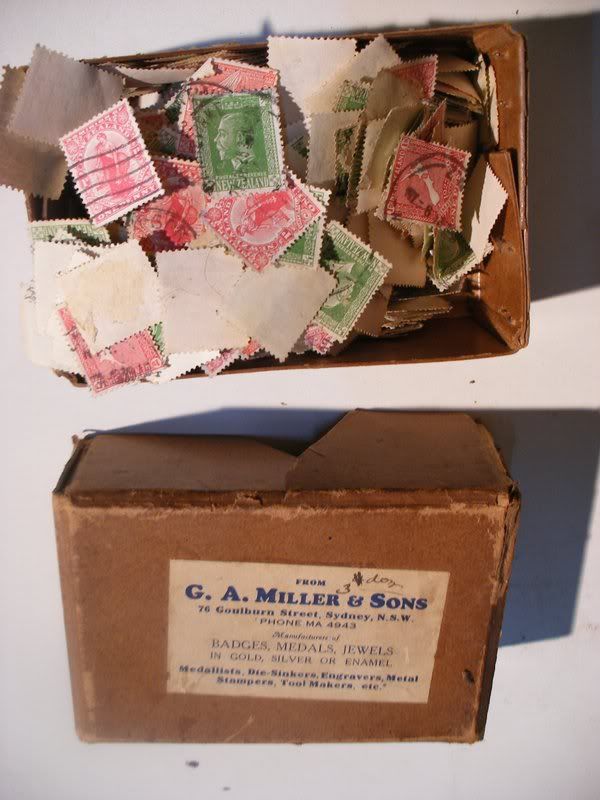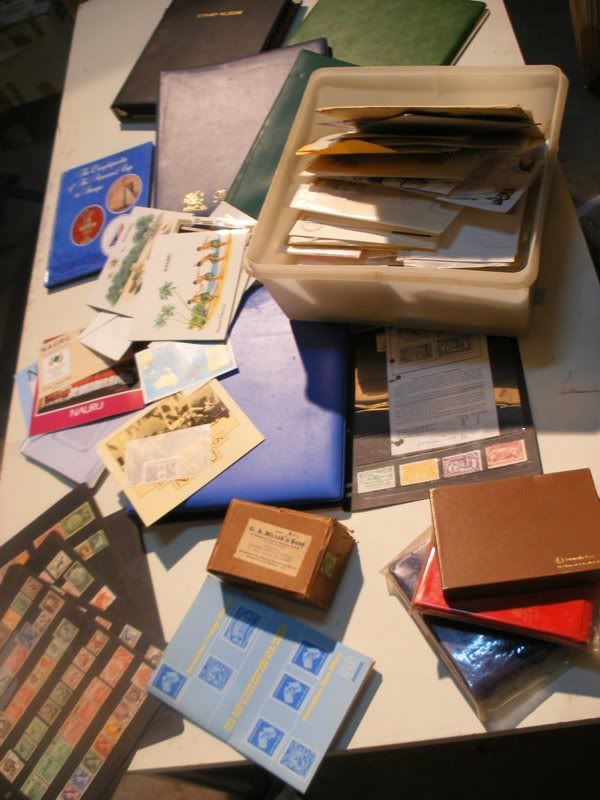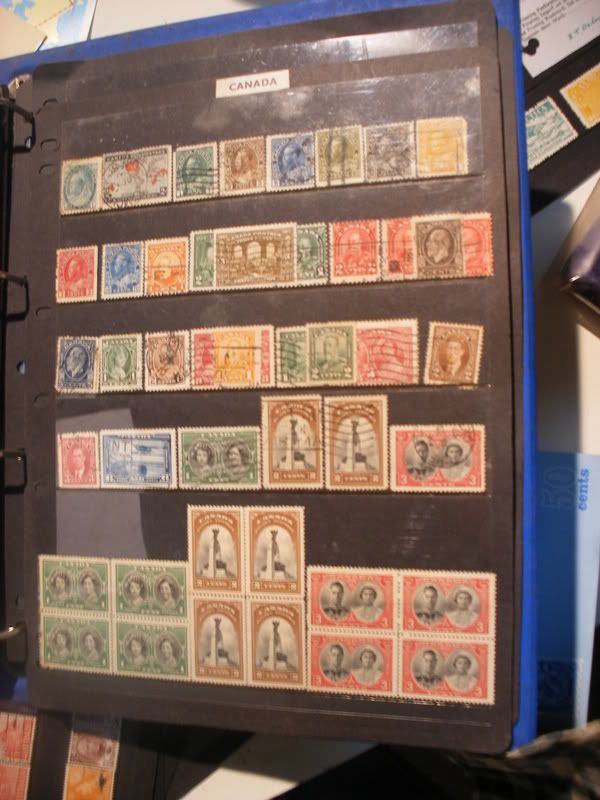 Large Very Heavy Suitcase - of Musty, Dusty UTTER JUNK!
Large Milano "Courier" in decent condition filled with the stuff you see here on my workbench.
Came in from an estate today .. along with the nearby carton lot of FDCs for which there might be some overlap here.
All kinds of junk that goes to about 1983 when the old chap died. Been in storage for past 25 years, so a bit musty and dusty and rusty in places. You get it as I got it!
Half a dozen albums with stacks of M+U Aust and world on Hagners.
Red/Blue/Brown lovely AP postcard wallets EACH with 42 pre-paid postcards
each
. (Ret $100)
Ancient Miller and Sons box filled to top with WW1 NZ off paper.
Blue Album with 1981 Diana Wedding complete CA set MUH.
Complete 'Americas Cup' album with stacks of MUH stamps. Attractive.
GB M+U collection in album with some handy items sighted here and there.
The large plastic tub is filled with FDC and PO packs and mint direct from Bureaus .. all packaging looks un-opened. Could be anything in there.
And other bits and pieces.
Price only $A150 plus post - on which nice stamps always used.
Remember adding another lot of mine here (or on website) for sale in general
adds ZERO
to your shipping cost, so have a good look at what is on offer here in case something else appeals:
viewforum.php?f=27
Call it 'Black suitcase on stampboards' and please order via:
http://www.glenstephens.com/order
First member to *post on this thread* gets the lot.
and all payment details are on:
http://www.glenstephens.com/payment
And email me with any queries to glen [at] glenstephens.com
And many similar mouth watering NETT price offers are being loaded weekly onto -
http://www.glenstephens.com/rarity
and
http://www.glenstephens.com/specials
As per stampboard rules - this lot is offered exclusively to board members - and on no other sales venue.
And remember I use a
PAPER based
credit card transaction system as I am too lazy to get a machine. In general, you will almost certainly be charged
weeks after
you get the goods, as I do such boring things in large batches "when I get time".
For members who make a BANK TRANSFER payment you

WILL

generally get your goods faster as it saves me some hassle.