woodster wrote:

Who would ever dream of selling a perfectly centred 1st W/M £2 Roo in MHN condition
with a start price of 0.99c and a 5 day only listing on Ebay!
Someone who knew it was
re-gummed
is the first answer that comes into my suspicious mind.
So some bunny with FAR more money than sense has paid around $A12,000 for a £2 Roo stamp I'll BET would be deemed as
REGUMMED
by me, or other competent experts, if we inspected it.
PLEASE
email these Bunnies when feedback appears, who paid these insane prices for things with
no independent gum verification
, and urge them to have someone competent looks at their "bargains".
There is often a 300% difference between Hinged and unhinged in this area. Good re-gumming costs about $5-$10, so regummer's can make several $1000s
as long as
they can find a BUNNY.
And ebay is the home of the largest Rabbit Warren on earth. As we have shown 100 times on this board.
Please send all bidders of "OGNH" oldies from that seller
marys-gems
, this thread link to read up on -
http://www.stampboards.com/viewtopic.php?f=21&t=17774
And they may then choose to return the stamps FAST, and
claim a paypal refund,
and save themselves near $10,000 in some cases, if experts agree their "Ebay Bargain" is simply a hinged stamp that has been regummed to look like "OGNH".
And hopefully donate $1000 of that saving to charity, as thanks for our input - I'd suggest the most applicable charity for these clueless folks to support is -
"Guide Dogs For The Blind".
If this £2 Roo was bought by anyone as "MUH original gum" they are
complete fools
in my view. It
SCREAMS
"REGUM" to me.
This scam is direct from the ebay listing - it is not touched by me in any way.
If these same stamps have been sold in the past to shill bidders, (as reports above seem to indicate) or perhaps have been returned for refund from Bunnies who
have
worked out they are re-gummed, why on earth does a new army of Bunnies KEEP on bidding silly money for them?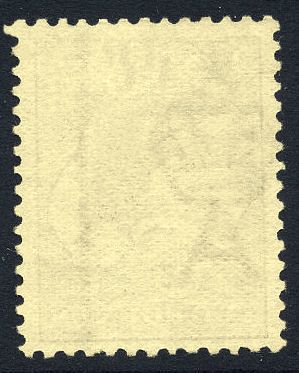 http://completed.shop.ebay.com.au/marys ... I=&guest=1
(Click link above for a working list of around the largest Rabbit Warren on earth!)
There is a ton of
1860s
Ceylon on there, that these cretins have bid up to £500+ each, all described as "MUH" of course.