This is the first Lundy stamps, a pair of the half and one puffin released on November 1st 1929 and the follow up group of 6, 9 and 12 puffin. A Puffin was equivalent to a penny, and Martin Coles Harman minted his own coins in the half and one puffin values. Smaller than British coins, he was tried and fined Five pound, the coins are collectors pieces now.
These stamps are not rare, over 400,000 each were printed by Bradbury and Wilkinson of the low values and 120 -145k each of the high values and a set will cost a few pounds at most.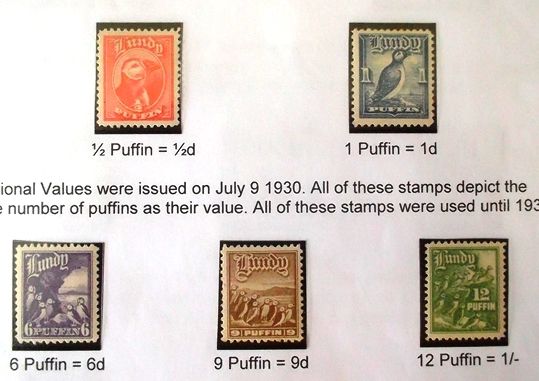 Errors of course are rife and worth more, a usual one is the joined ligatures in the L of Lundy making it look like an H.
The stamps are clever too as they show the number of puffins per value, the half has its face and chest, 1 has the whole bird and the 9 and 12 just look hilarious.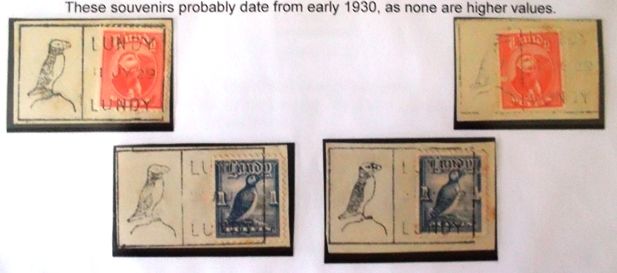 I had these too, I am unsure about them as the postmarks are right, but the dates are too early. The stamps came out in November 1929, some of these are July and August of that year. Some one has had fun winding back the date stamp!!!!
I don't have much of the air tickets so have left these out.
_________________
A robin sings a masterpiece, then dies unheard - Prince Rogers Nelson 7 June 1958 - 21 April 2016