One question often asked of me is "how do you view your exhibit at home" ?. There are number of ways this is done.
Some exhibitors lay them on the floor in 4 x 4 and stand on a chair and view them, other build a purpose built A frame and frame. But where to store can become a problem.
A number of years ago I knew I needed to build a frame, but without a storage problem.
My answer was a blank wall in my study that would allow me to mount a homemade 1 metre x 1.3 metre frame.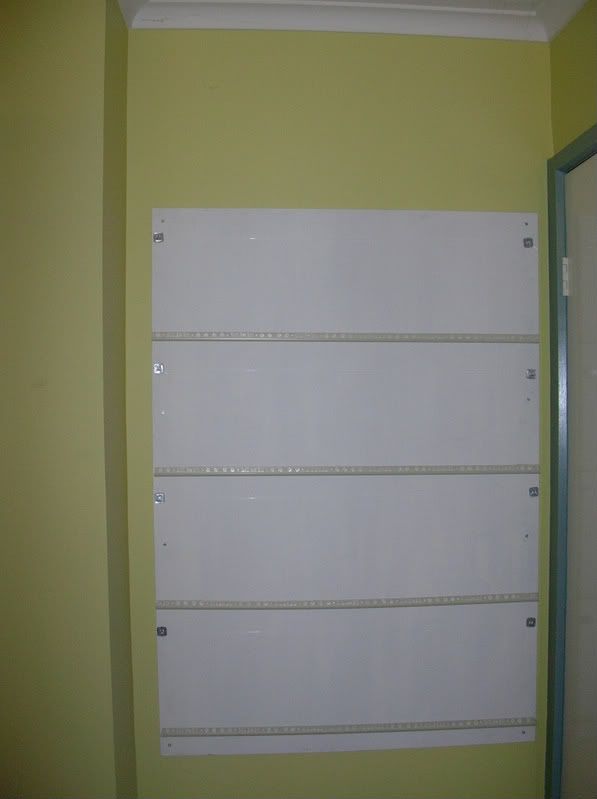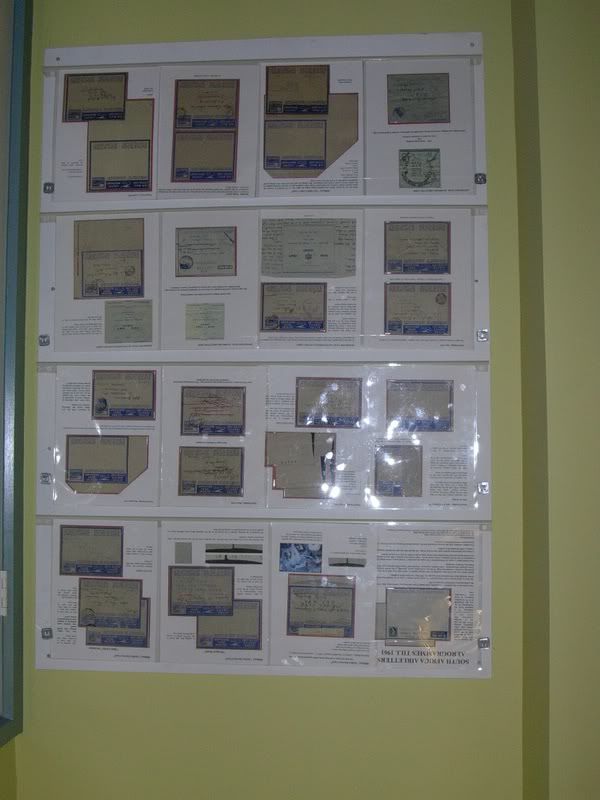 As I am not much of a handy man I take the easy way out. I found the uprights behind the plaster and screwd the piece of panel to the wall. I then went and bought some tile edging and cut into 4 strips and placed these 30cm down the frame, with double sided tape.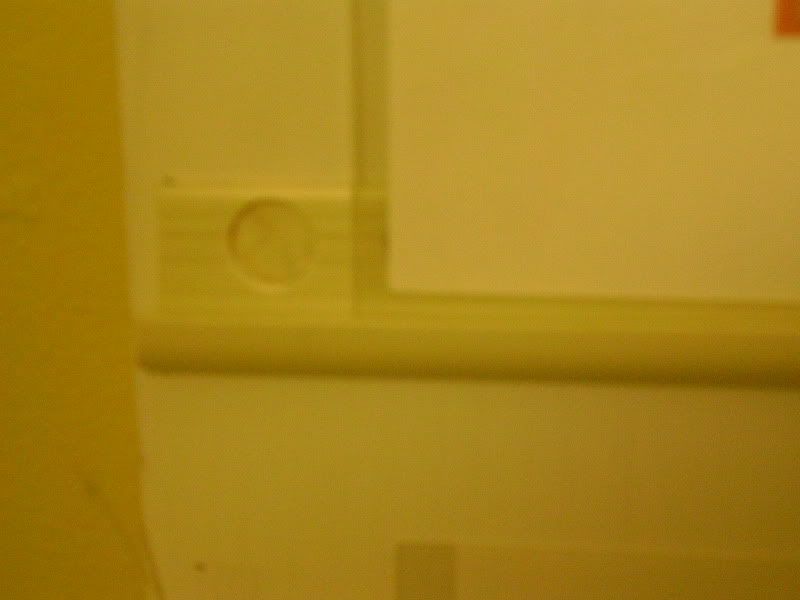 Then I used "fishing line about 2/3rds down each of the 4 lines and this holds the pages in. Allows for easy changing when viewing a frame.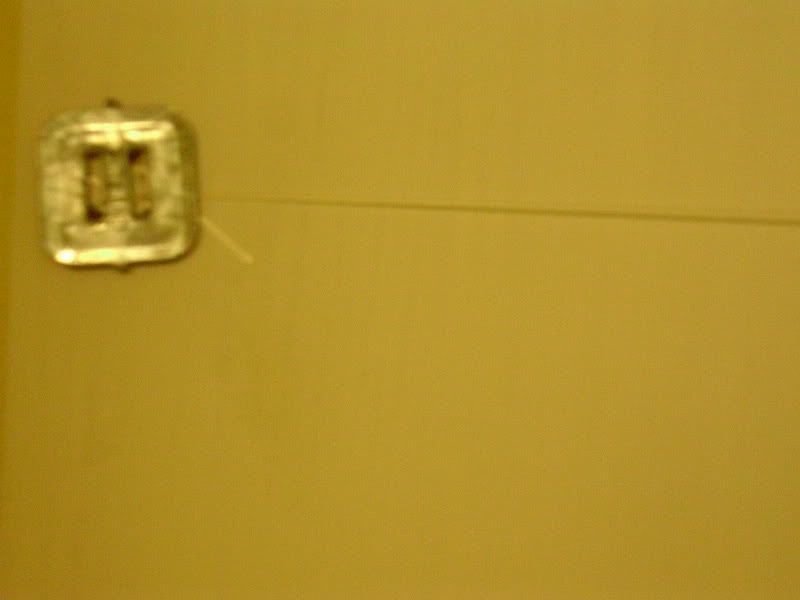 And finally a view of the tile strip and the fishing line. Works a wonder.